Loo&Me
is the brand name for a new toilet concept of the German operators of motorway service stations "Tank & Rast" <Ger. refuel & rest>. It shall invite users with modern technology, excellent quality and service standards, high comfort paired with a maximum of hygiene. Together with Tank & Rast's marketing and product development department and the brand consultancy Truffle Bay, a modern design especially for an urban and design-conscious target group was developed and implemented.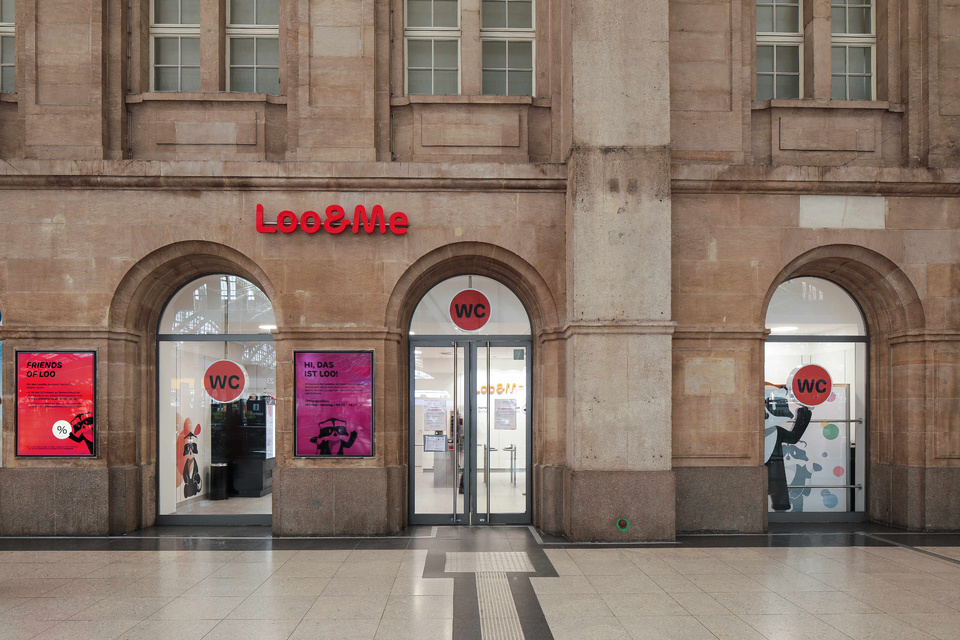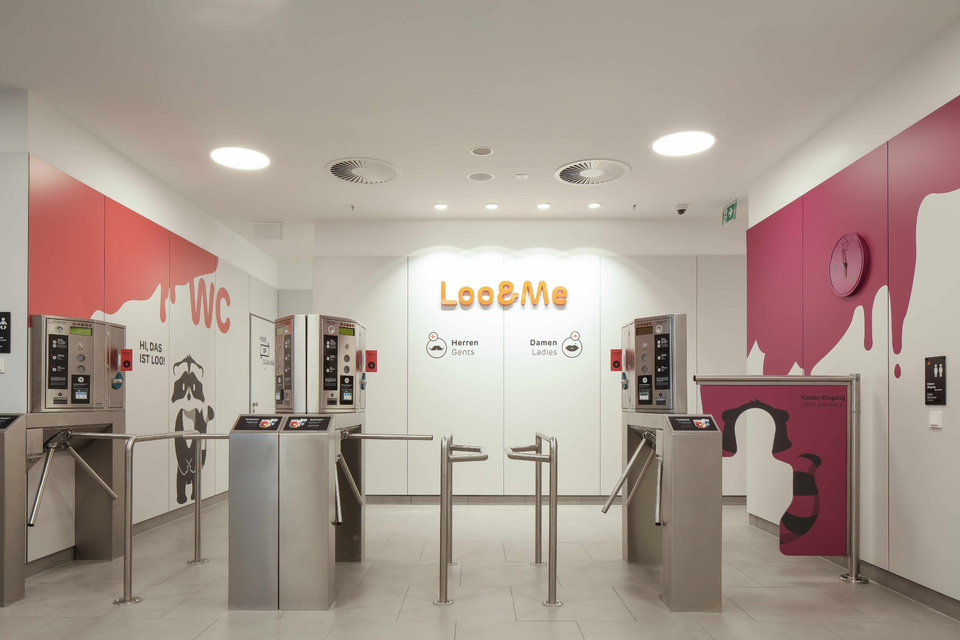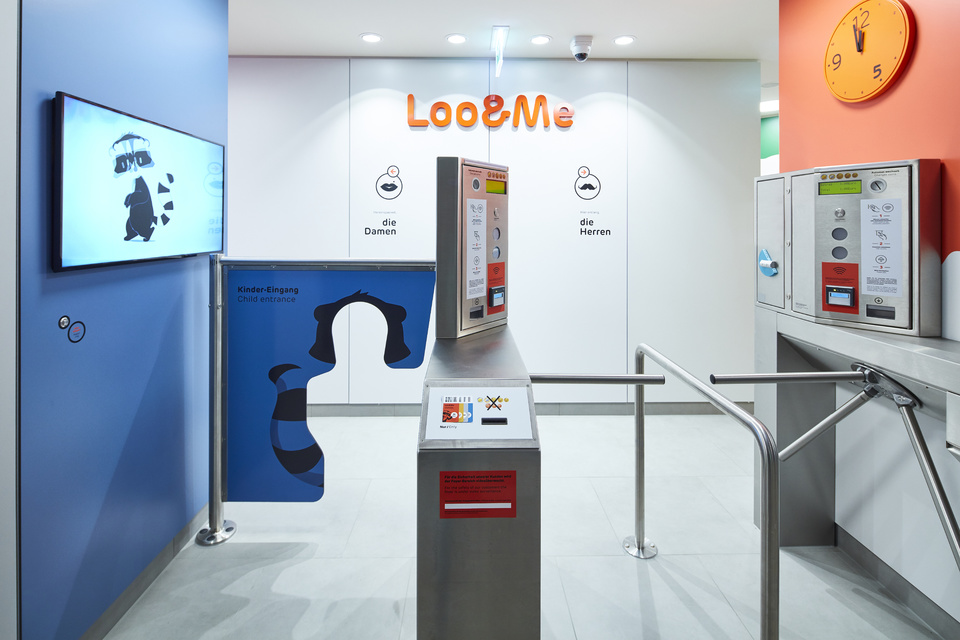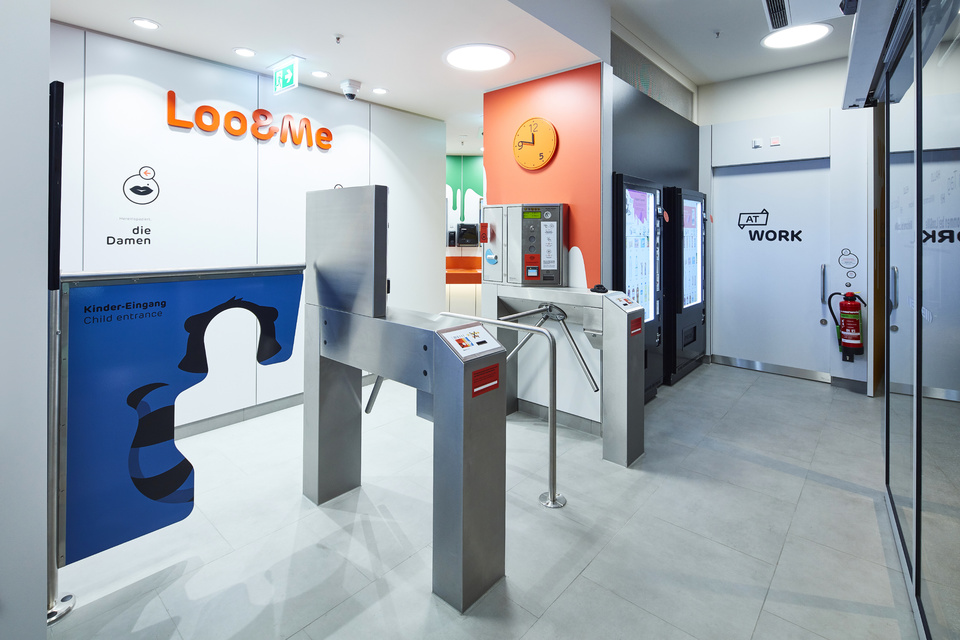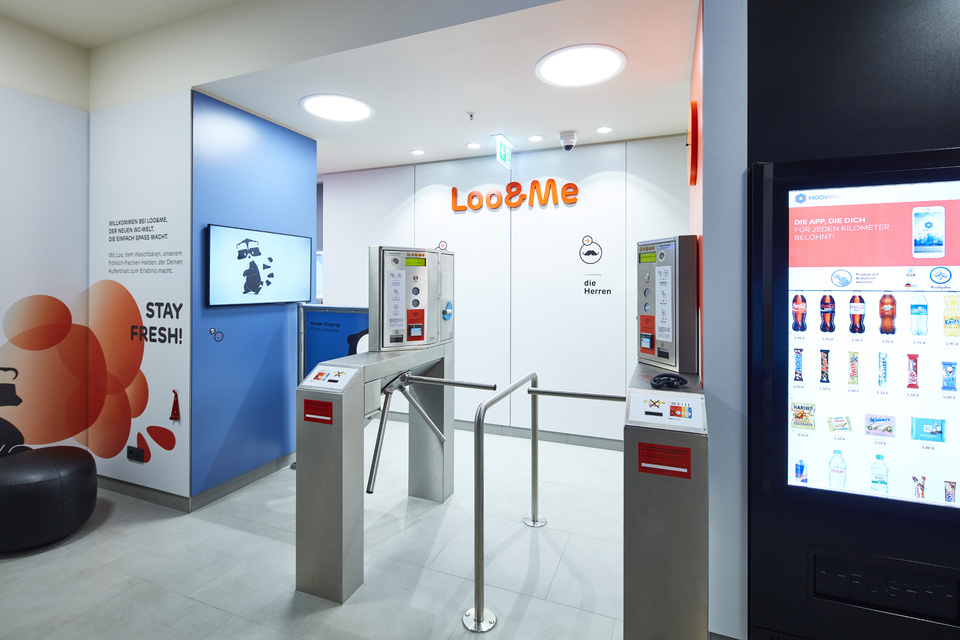 The space concept: generous, innovative & with clever features
In addition to its unique look, the contemporary concept is characterised above all by the use of innovative technology and modern materials combined with maximum hygiene properties. The consistent reduction of tile joints on the walls and on the floor as well as the permanent antibacterial treatment of the surfaces greatly reduces the proliferation of bacteria and thus also the formation of unpleasant odours. All control elements are equipped with touch-free technology, which prevents the transmission of viruses and bacteria.
The concept also offers some innovations in terms of space and function: There are practical storage areas above the urinals and a lounge-like waiting area with USB ports for charging smartphones. There are also beauty stations and digital mirrors with informative and entertaining content. At Loo&Me, mothers and fathers will find seats for breastfeeding, child seats and changing tables. There are also spacious parent-child cabins, both for men and women. The feel-good factor for the family is thus guaranteed.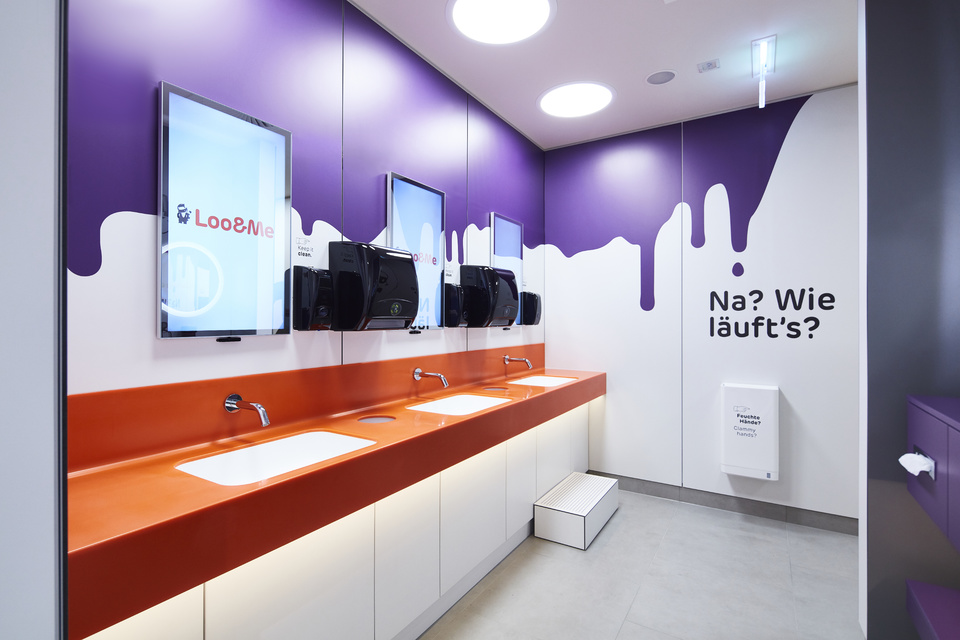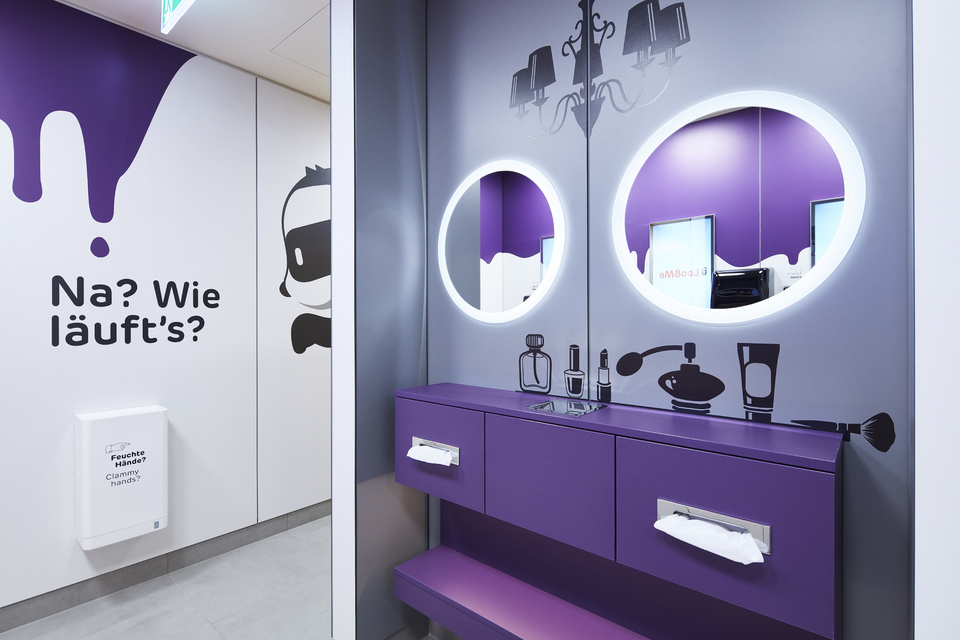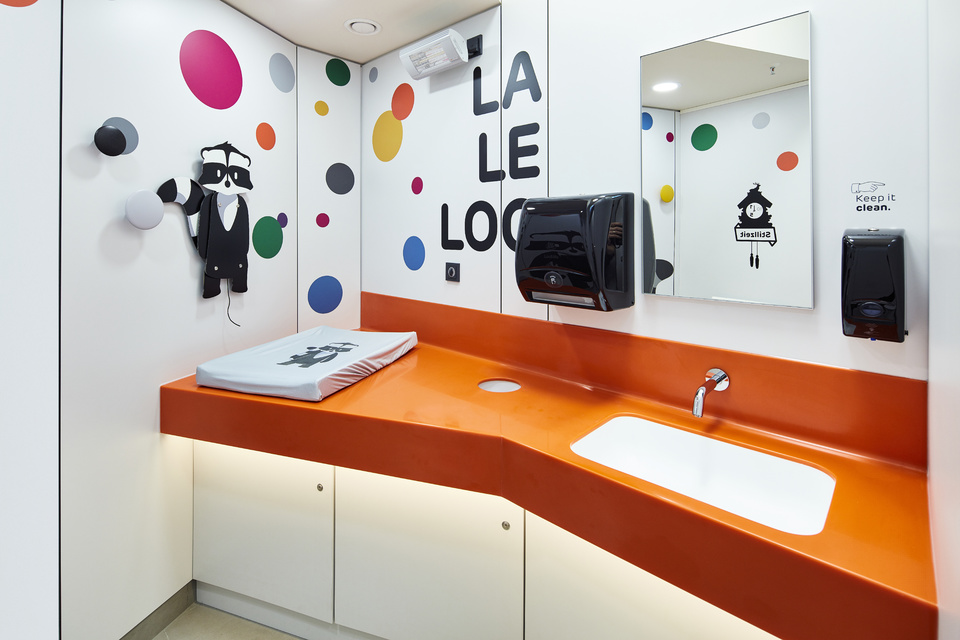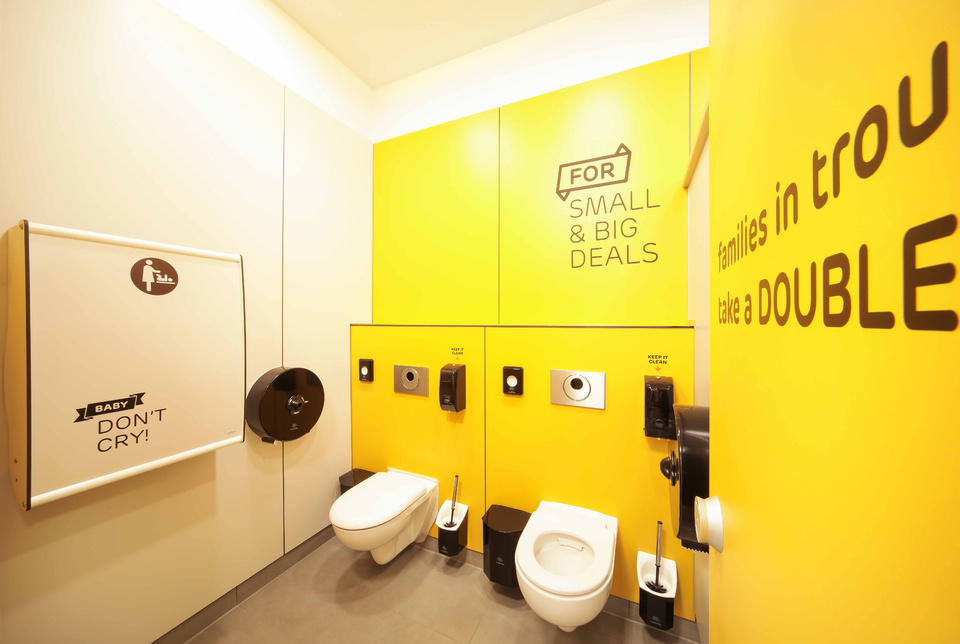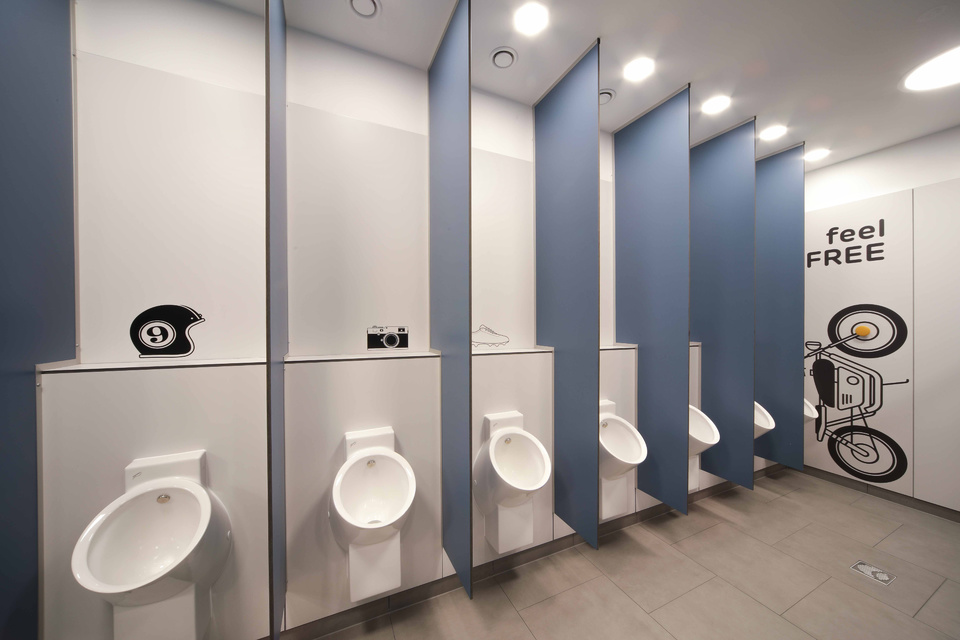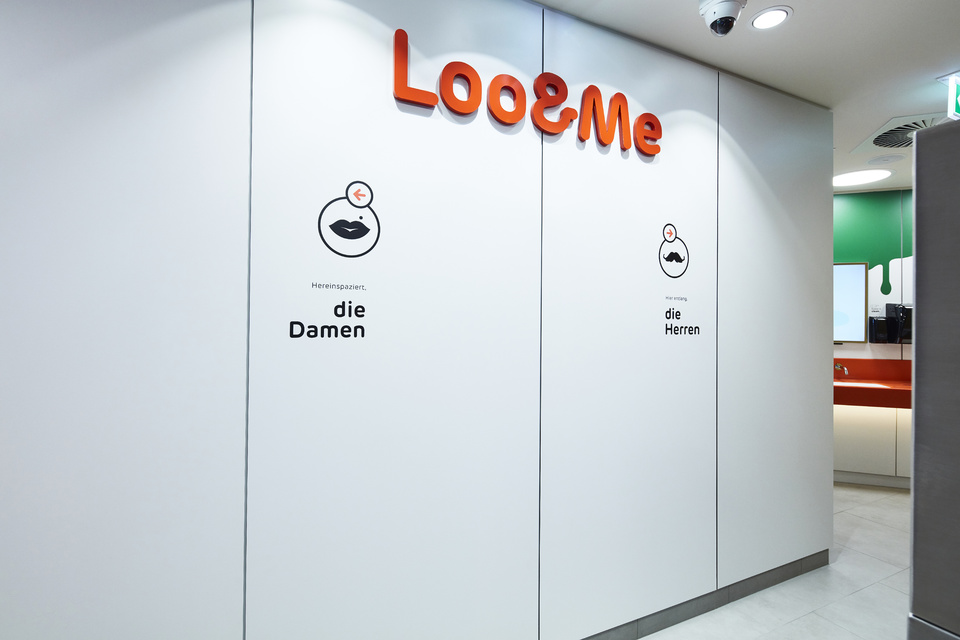 Rollout
Two Loo&Me pilot projects were opened in Leipzig in the Bahnhofspassagener. The new sanitary facilities should offer an attractive alternative for franchise partners in Germany or country licence partners abroad in the future.
In order to support the partners and operators, PLEXGROUP created a comprehensive interior design manual, which contains all design, construction and technical specifications for a brand-oriented implementation.