Task
From PD, a consulting firm in the private sector, we received the order to implement their new brand design. The project started with a review of the brand, which was already developed in its basic features and the expansion of existing basic elements. In the course of the project, PLEXGROUP further developed the complete corporate brand design. A layout principle for all media applications and a comprehensive color scheme were created. In addition, the visual language for applications such as employee portraits, key visuals, abstracts or documentary motifs was developed. Furthermore, a comprehensive logo family was created for use in all media formats.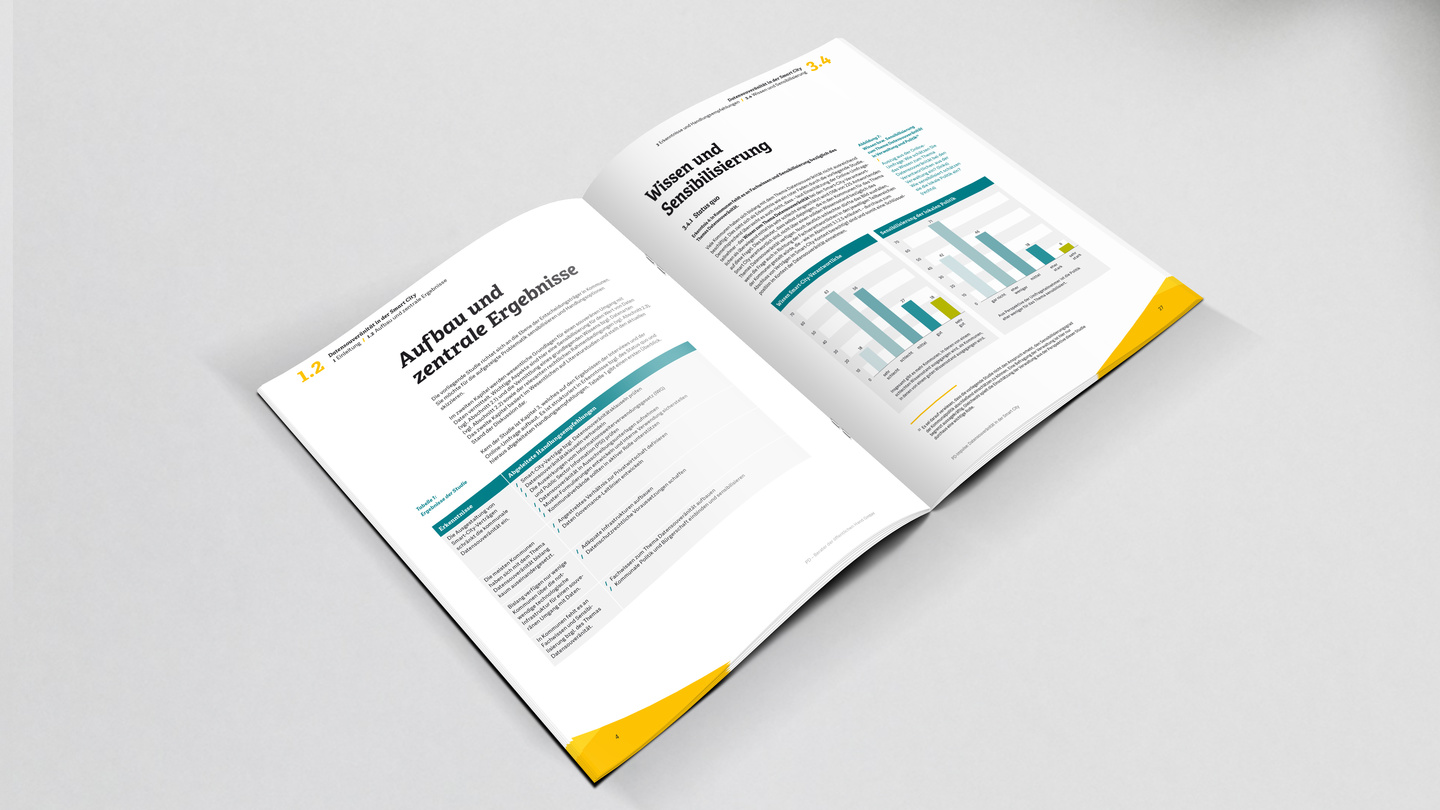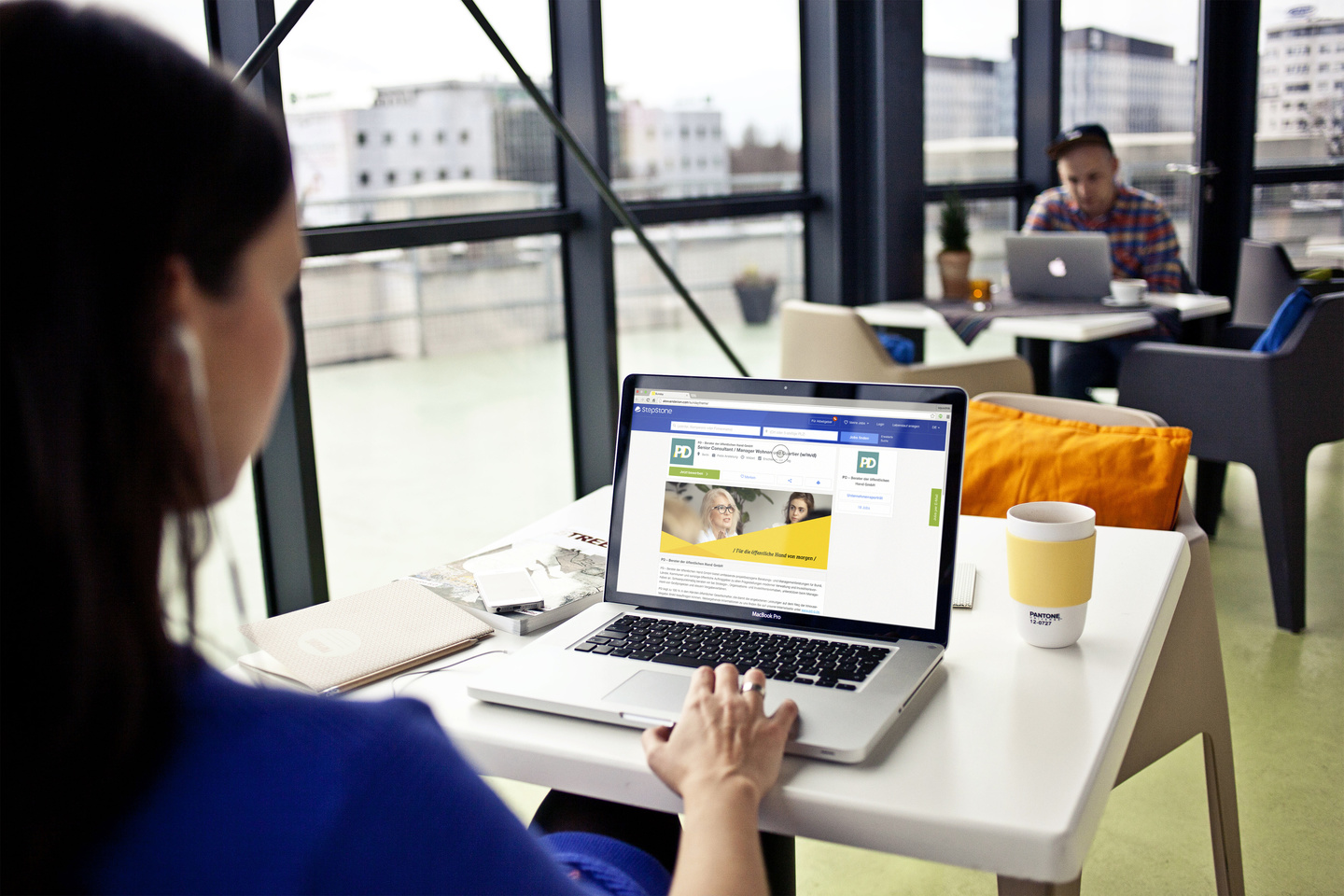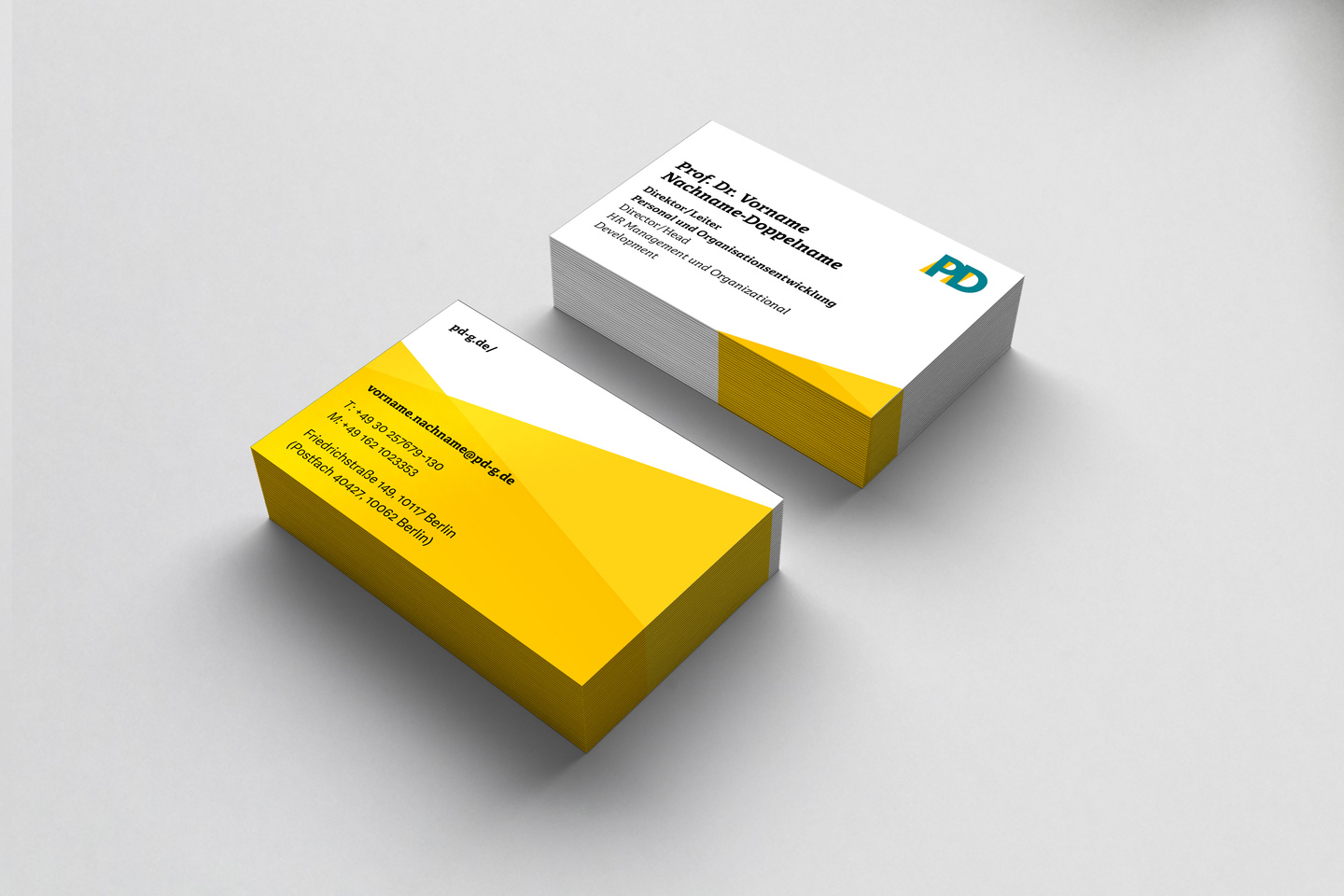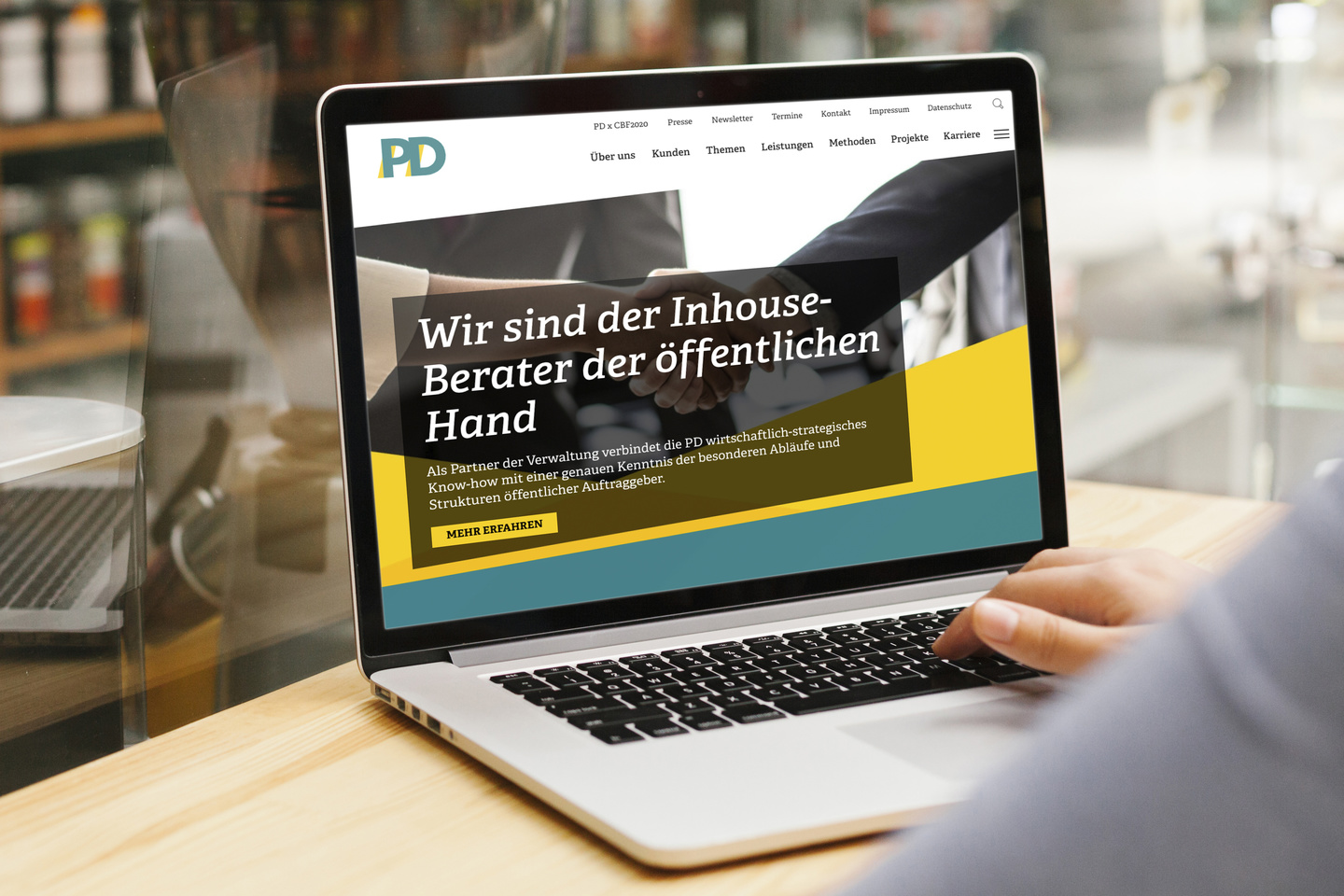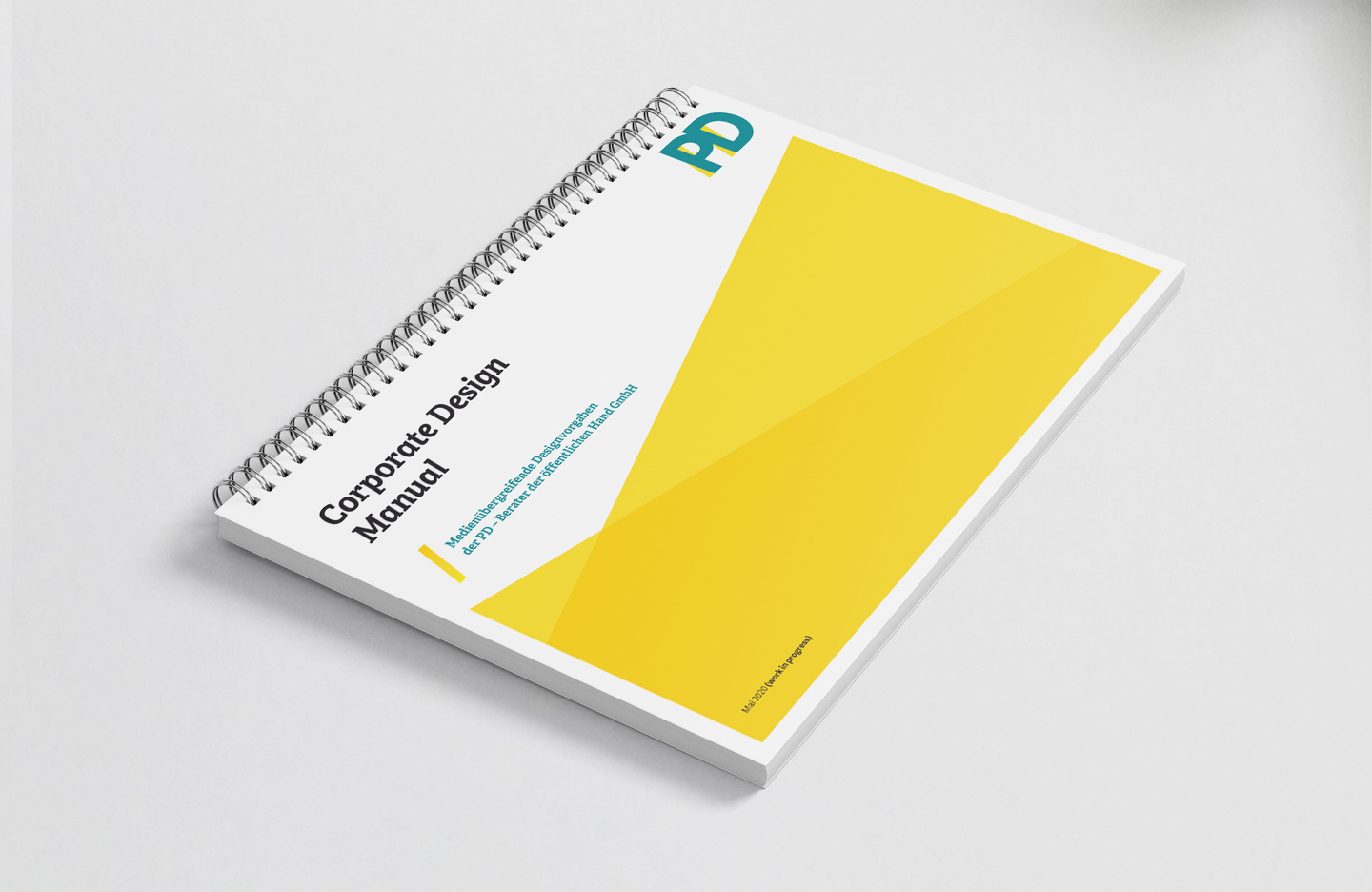 Manual & Templates
The specifications developed for a design manual were used in templates and templates and in the development of best-practice examples in order to make the implementation of the layout principle tangible by means of schematic applications.
Success
PD, headquartered in Berlin, is the in-house consultant for the public sector with over 100 public shareholders and more than 300 employees. With its new visual identity PD wants to give a visible expression to its values, its mission for a robust and modern public administration and its claim to sustainable action.
"The 'new PD' with a clear brand mission statement and an expressive visualization stands for our corporate culture, our values, our goals and our competencies," says Managing Director Claus Wechselmann.