#behindthescenes
An equally good exhibition catalogue is part of a good exhibition. In the best case, this is not only a by-product, but also enriches the exhibition as a haptic as well as a visual experience.

It is therefore particularly important to find the atmosphere and image quality in the corresponding exhibition catalogue when depicting photographs. For the exhibition "Ursula Schulz-Dornburg. The Land In-Between", we were commissioned to conceive and produce the corresponding catalogue. The black-and-white photographs by Ursula Schulz-Dornburg live through their contrasts and well-matched grey tones. For the challenge of putting this on paper, we used a special printing technique: the Novaton® process.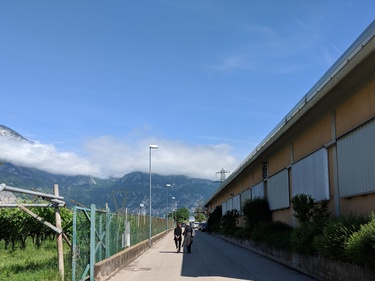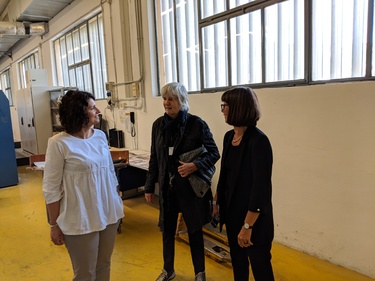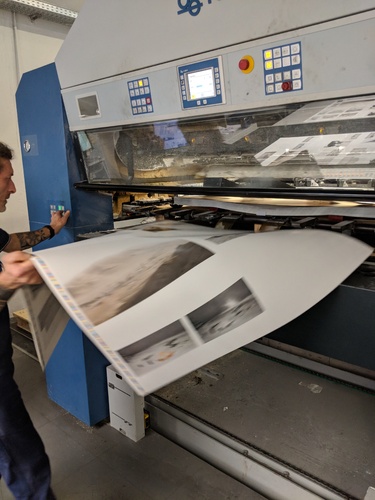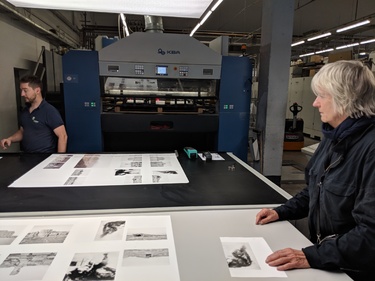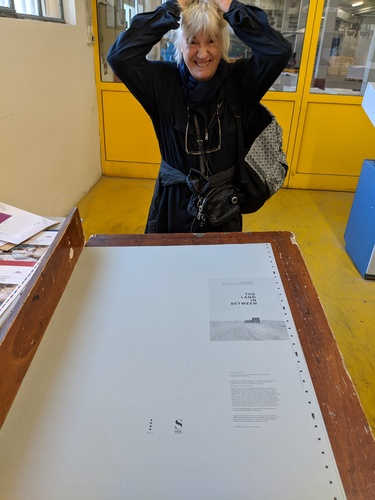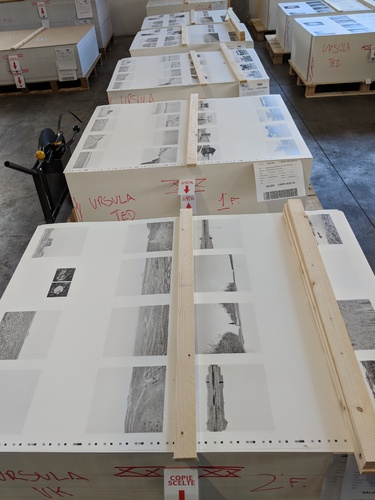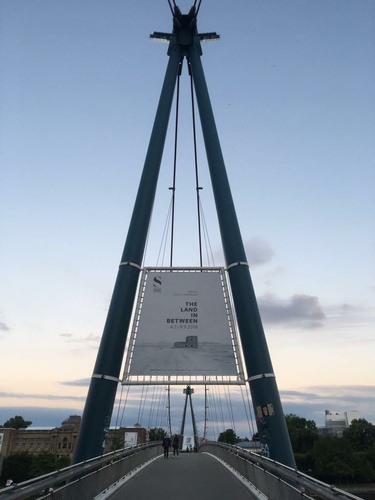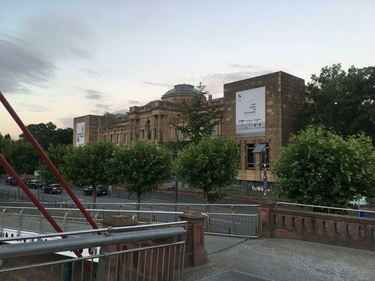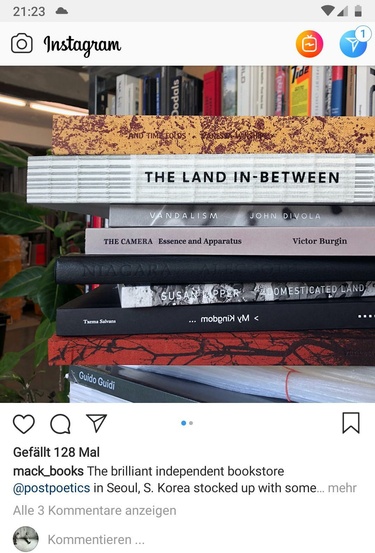 Only a few printers have a license to print with Novaton®. Therefore we travelled with Christiane Rothe (DruckConcept) to Trento, Italy! Since the exhibition was conceived as a retrospective, it comprised 13 completed groups of works with an overarching theme. This idea should also be reflected in the catalogue. So we combined the works into 13 books, which were fused by an open thread to a complete work, in order to remain recognizable also from the outside as single booklets.

The title imprint on the spine of the book should also correspond to the transparent impression of the binding, so that we had it printed on a gauze with a puristic and contrasting effect - just like the photographs inside. The exhibition catalogue thus became a harmonious work of art and the ideal icing on the cake of any bookshelf.

The catalogue was published by MACK (London).