A content strategy that presents expertise through storytelling
When a traditional brand wants to communicate its innovation skills more strongly, it needs a Brand Innovation Strategy. The plan of the company Anker is to transform its brand communication. We developed a narrative that strengthened Anker's positioning from a provider of high-quality craftsmanship to a modern and innovative premium manufacturer of textile flooring. We first developed a Brand Strategy in which the new premium orientation was translated into tangible content and messages. We listened to our client, asked questions and transformed the in-depth know-how into market-impacting statements, graphics and designs.
WHAT DOES A PREMIUM BRAND DESIGN LOOK LIKE?
The unique expertise and high quality of the products should also be made visually perceptible.

A new brand design consisting of different elements gives the brand Anker a modern look that communicates the values we developed in all digital and analog touchpoints. The color palette conveys the premium idea and the materiality of the textiles. A brush-up of the logo makes it more elegant and especially flexible to use on social media posts or in digital media. The use of icons structures content for better usability and comprehension. New typography and layout concepts enable the creation of relevant media, first and foremost a new corporate presentation.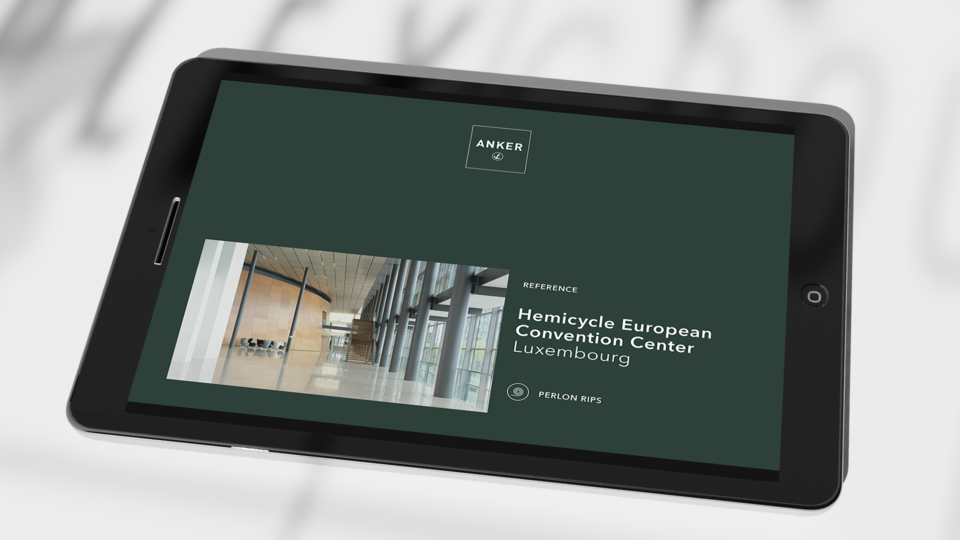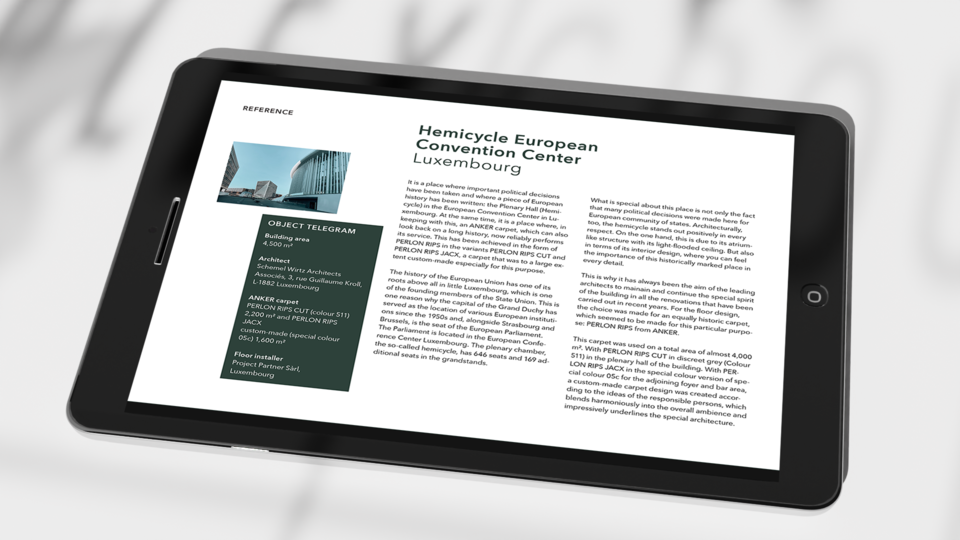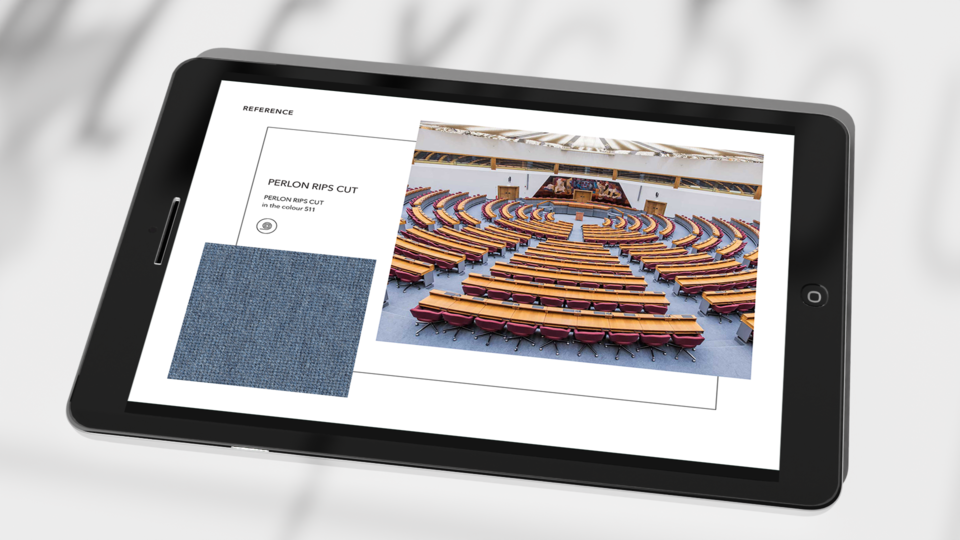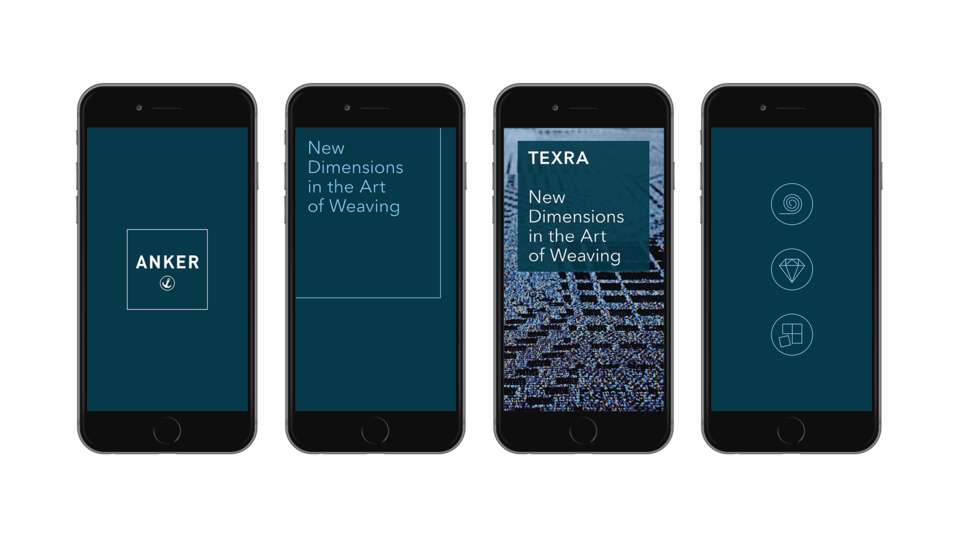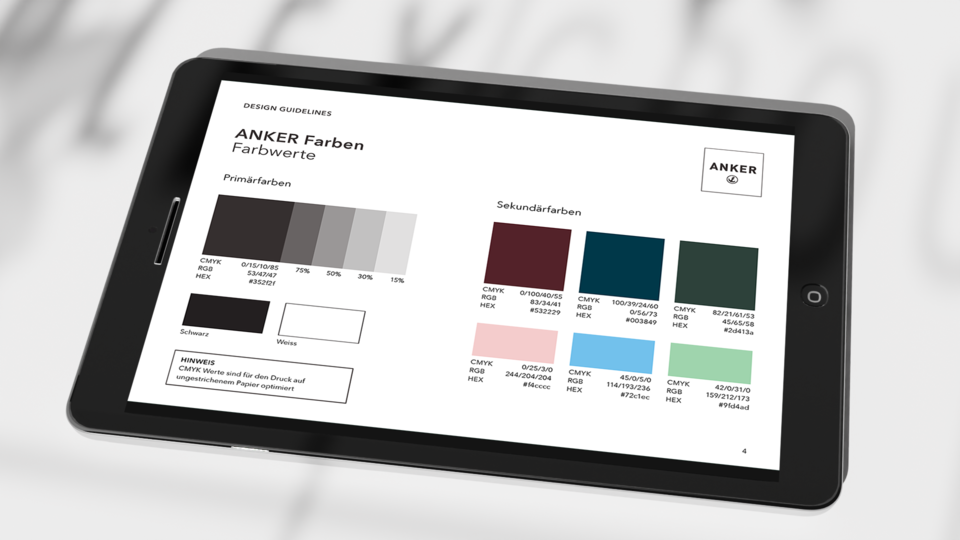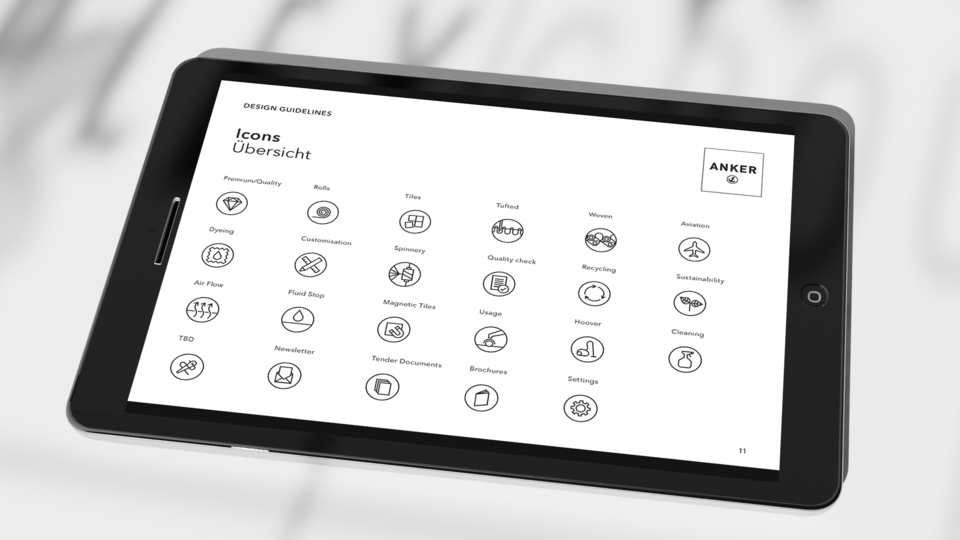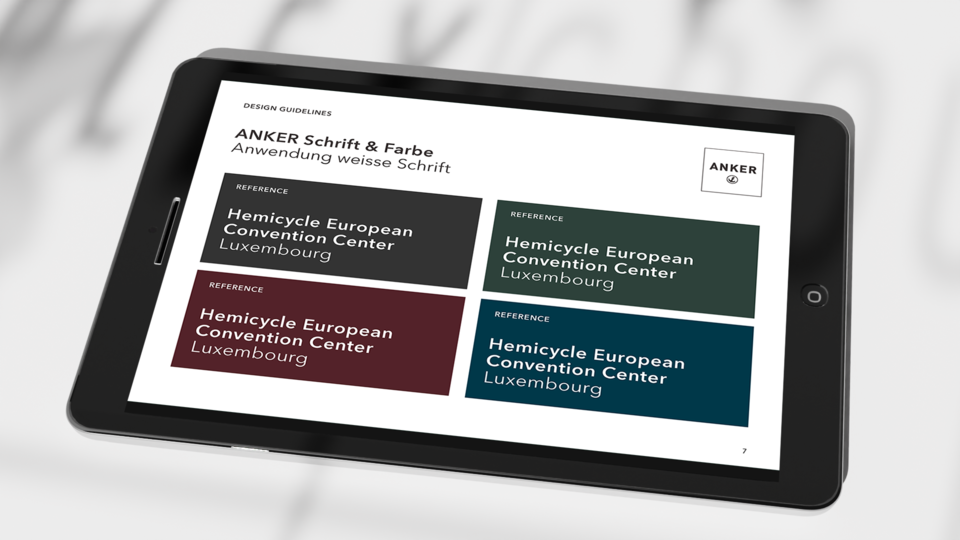 Strengthening the brand values
The merging of brand strategy, content creation and brand design resulted in an innovative brand that modernized its appearance while remaining true to itself. 

Our services
Brand Strategy, Brand Design, Brand Identity, Content Creation, Copytexting, Brand Guidelines, Digital Branding, Digital & Print solutions