Task
The successful cooperation between the "Luftwaffe" (German Airforce) and the defense technology companies of the German aerospace industry was to be conceived, designed and implemented in this first cooperation pavilion at the ILA Berlin Airshow.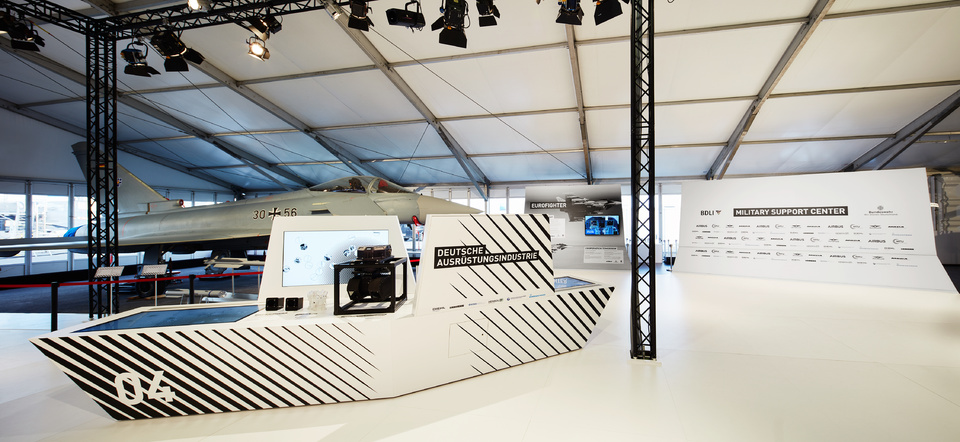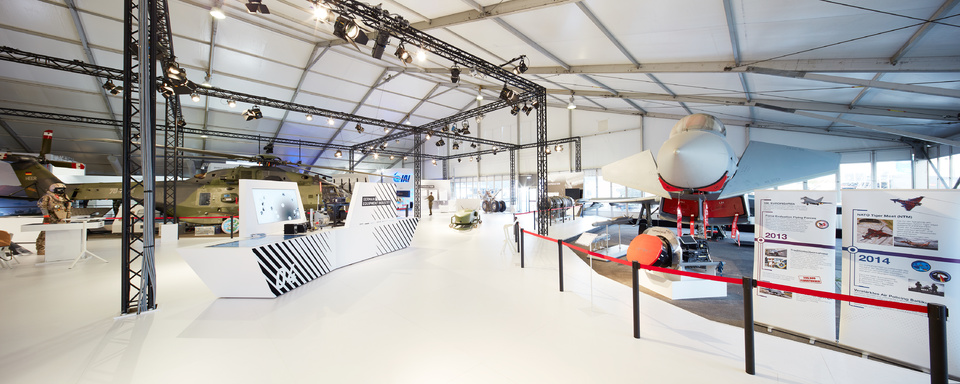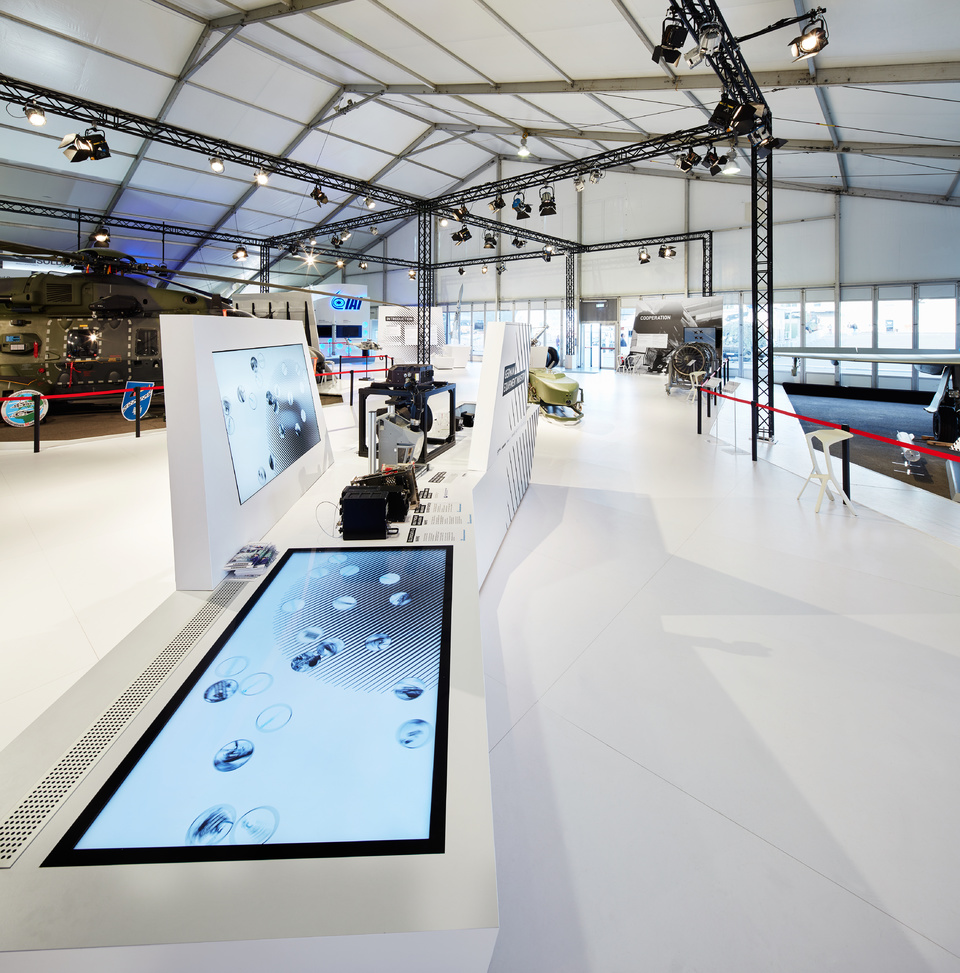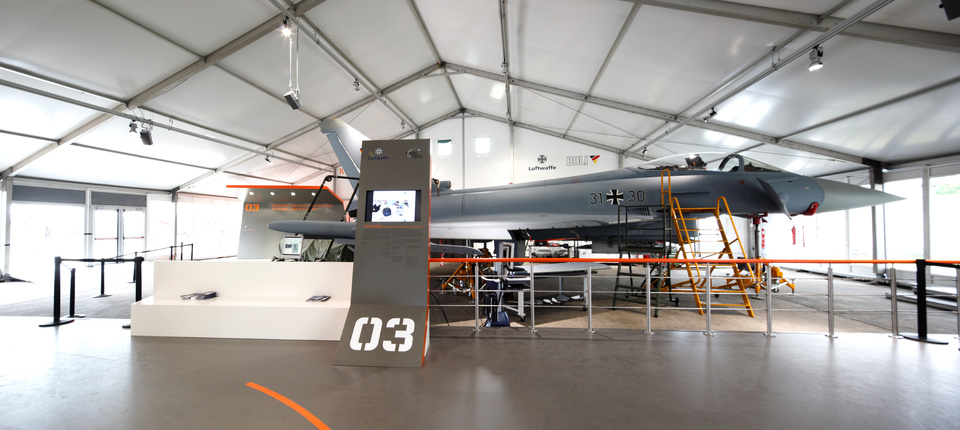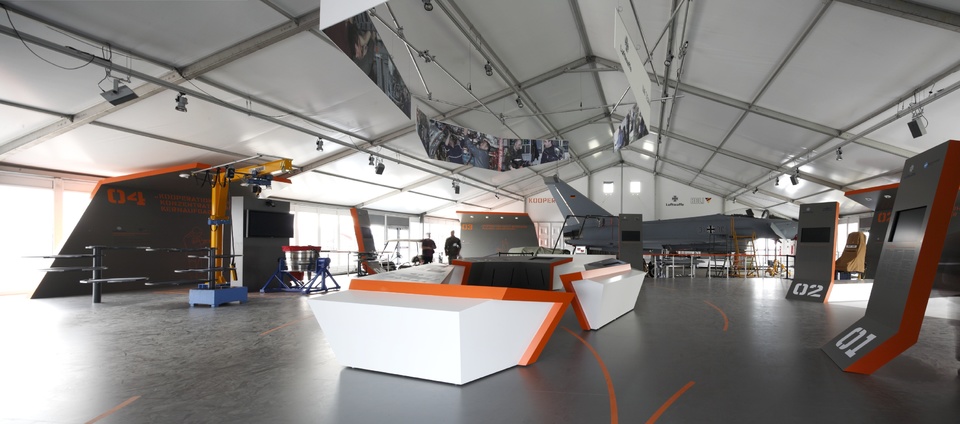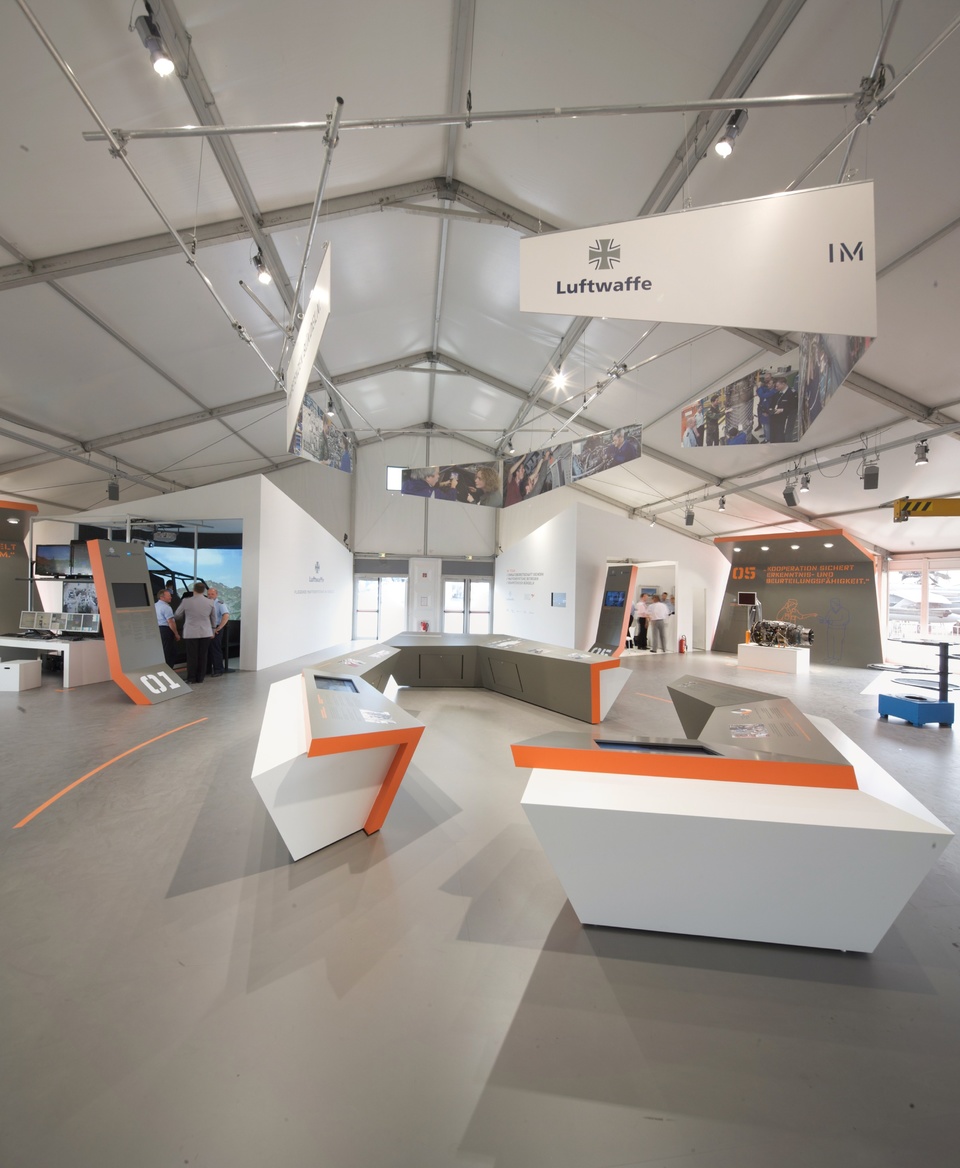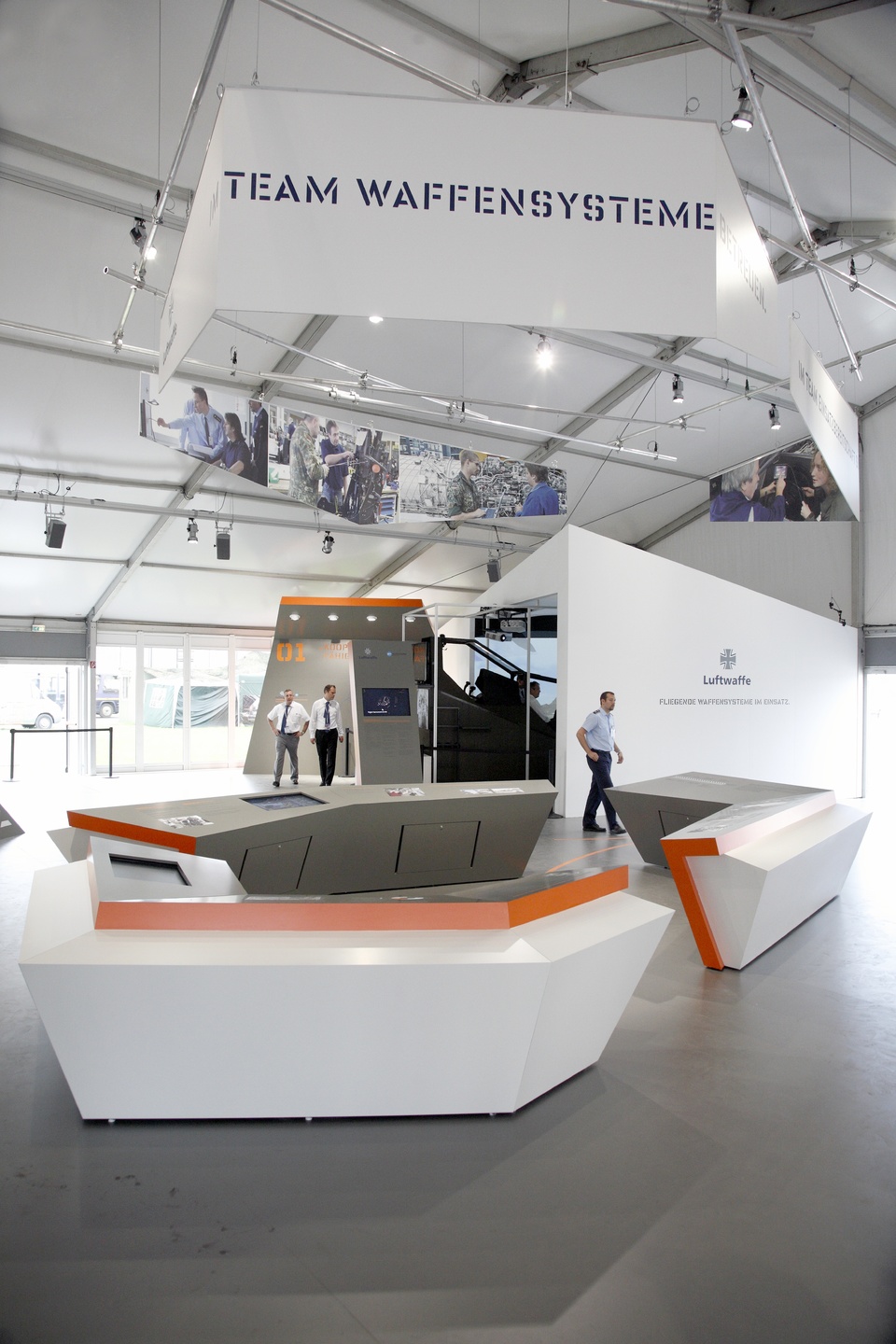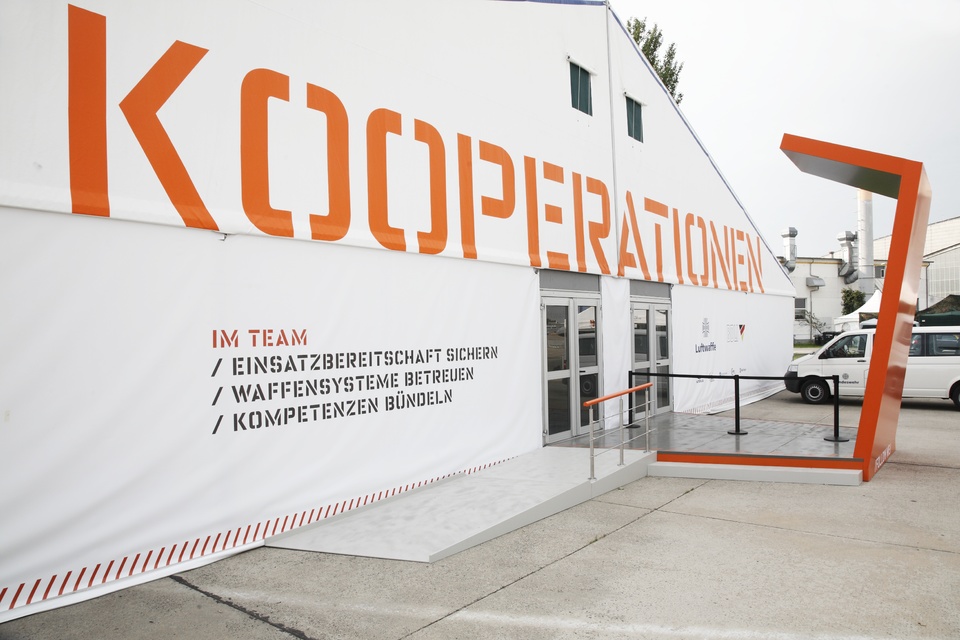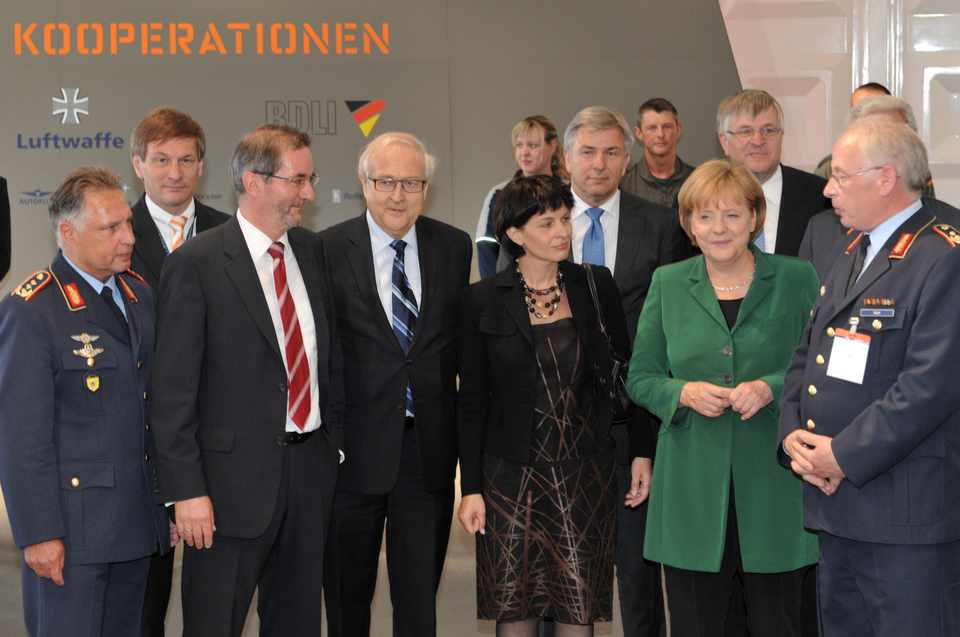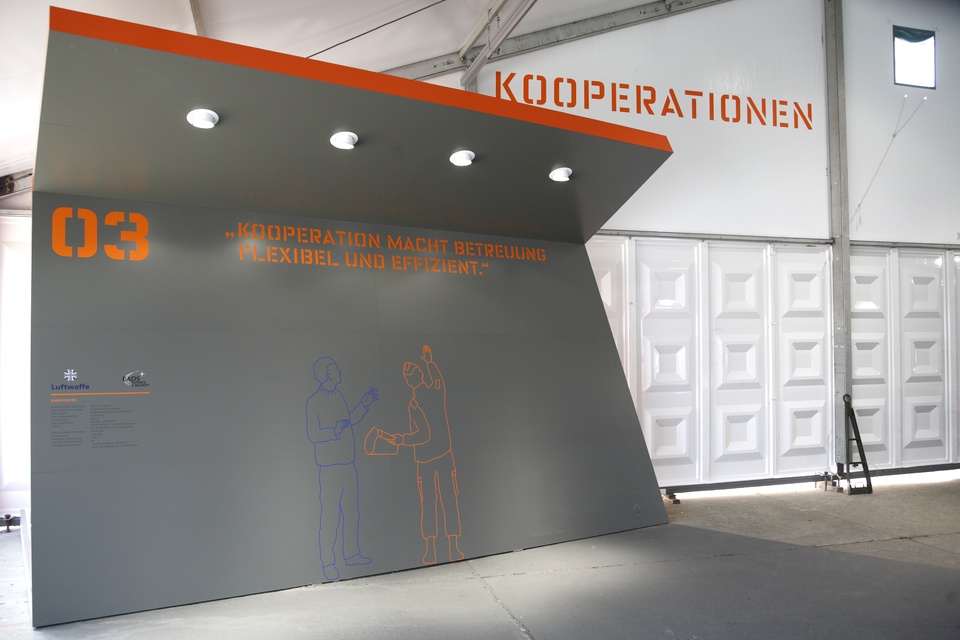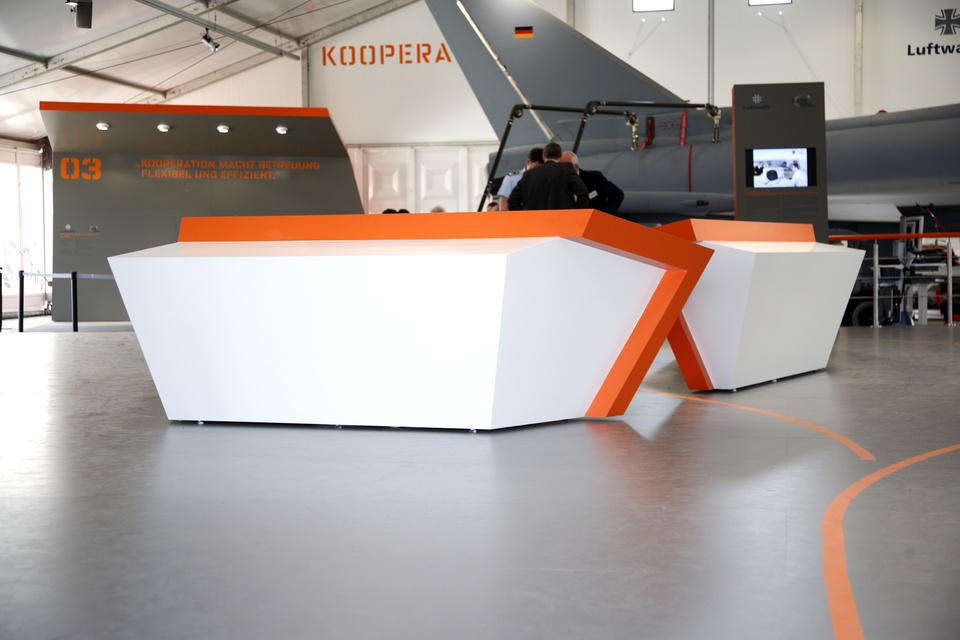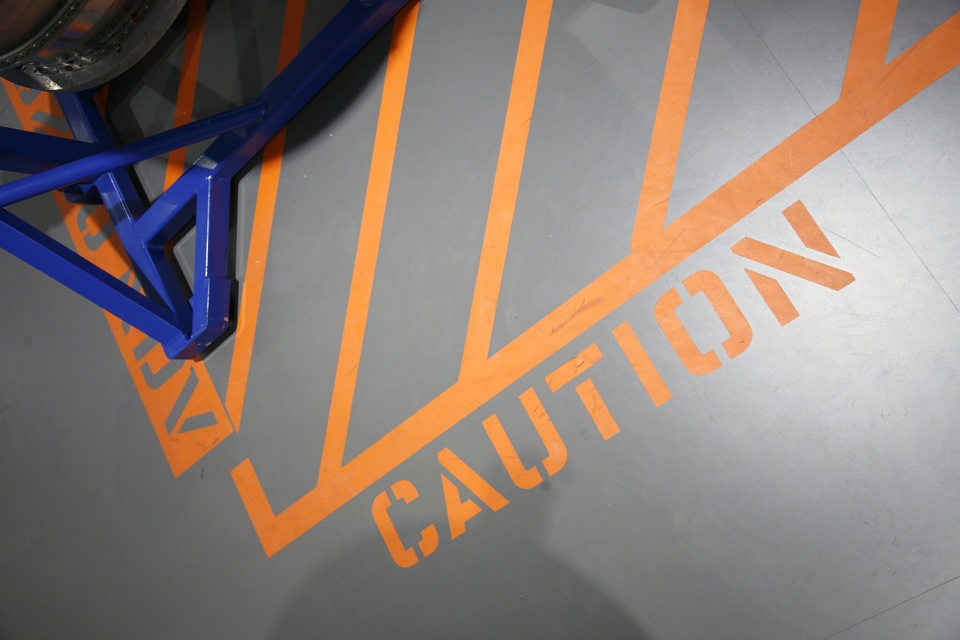 Idea & Design
The biggest challenge was to integrate the different demands and contents of all involved in a content-wise and visually coherent umbrella concept. This was achieved through an attention-grabbing main idea, which should make this cooperation of all participants directly tangible for the visitors.

The concept allows the visitor to enter a "workshop" that makes cooperation through live demonstrations visible and perceptible to everyone.