A new brand for green steel & metal solutions
When a company sets new standards for sustainability in its own market, it needs a strong brand to deliver. For the new umbrella brand Nexigen of Klöckner Green Solutions, we created a brand design that stands up to this demand.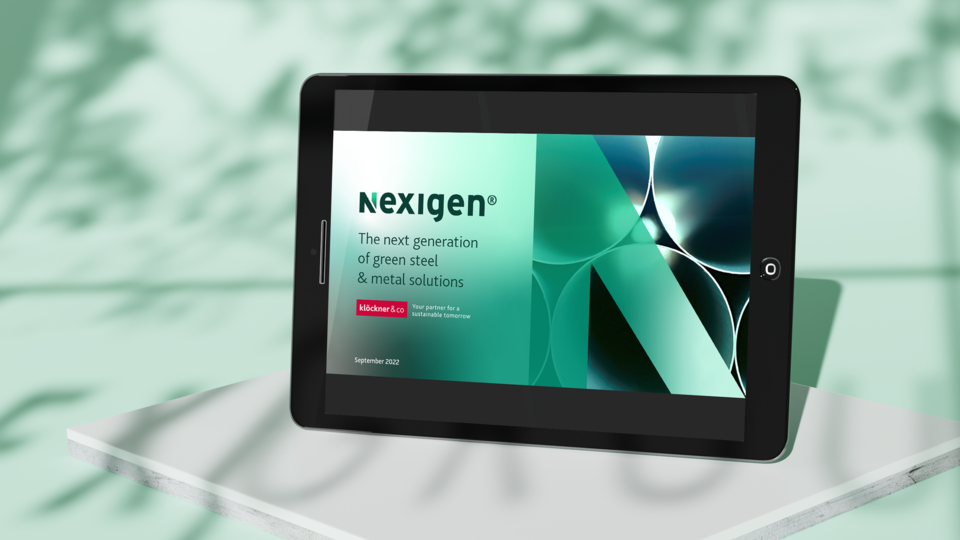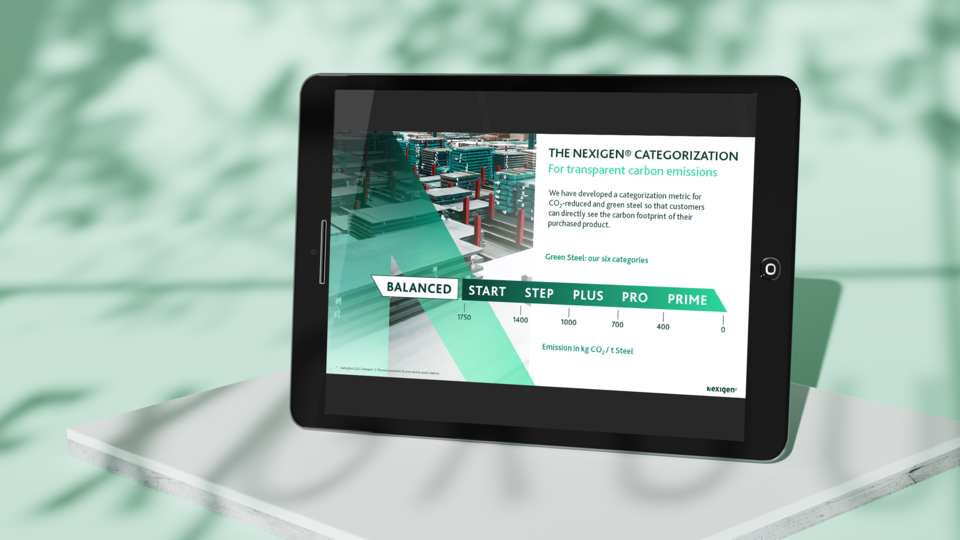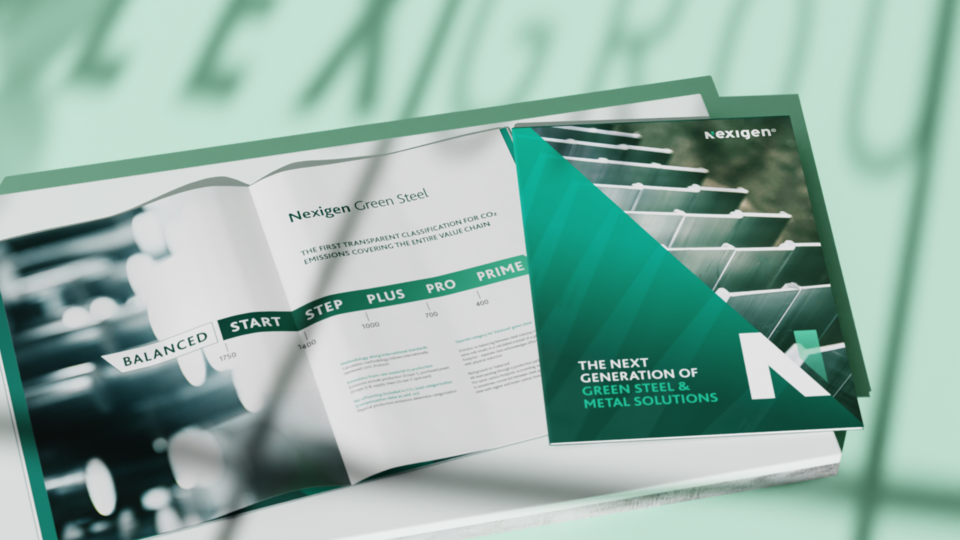 Combining recognizability and freedom of design
The result is a brand design that conveys the company's innovative spirit and works across different touchpoints. A stable logo with logo animation, a fresh color scheme, adaptable layouts, an appealing imagery, icons, ... all elements of Nexigen are both analog and digitally scalable. And above all: the brand is convincing. We implemented the branding in the media mix from corporate presentation to print product together with our client.
Brand Launch Movie
PLEXGROUP planned, designed, wrote and produced the movie for the brand launch, which introduced the brand to the market. Epic, impressive and emotional, the film shows the transformation that is initiated with the brand towards CO2-reduced steel and metal products.

Our services
Brand Design, Strategy Consulting , Brand Guidelines, Digital Branding, Motion Graphics, Digital & Print Solutions