How a brand becomes visionary
A brand book is more than advertisement
It started with the question: how interesting is a brand book full of praise for one's own brand? What we did instead? Excite the reader! 
In close cooperation with Schindler, we created a book full of visions, ideas and concepts around the major topic of "mobility", the brand DNA of Schindler. 50 themes illustrate the far-sightedness interwoven with the history of the Schindler brand, and led us to the title 50 Ways Up, which not only tells of the lift ride, but also of the optimism to always become better. It is about the future of big cities, socio-political developments, climate change and the lift to the moon, in other words, Fifty Theses on Vertical Mobility.
The target group for the brand book is business partners and customers who want something long-lasting to take home and enjoy as a coffee table book. The aim was for it to be of a correspondingly high quality. The red coloured edge and the pleasant feel of the hardcover make the book an aesthetic object that is a pleasure to have and look at; the ideas invite you to read through it again and again, making the brand book a long-term measure that goes beyond an advertising campaign.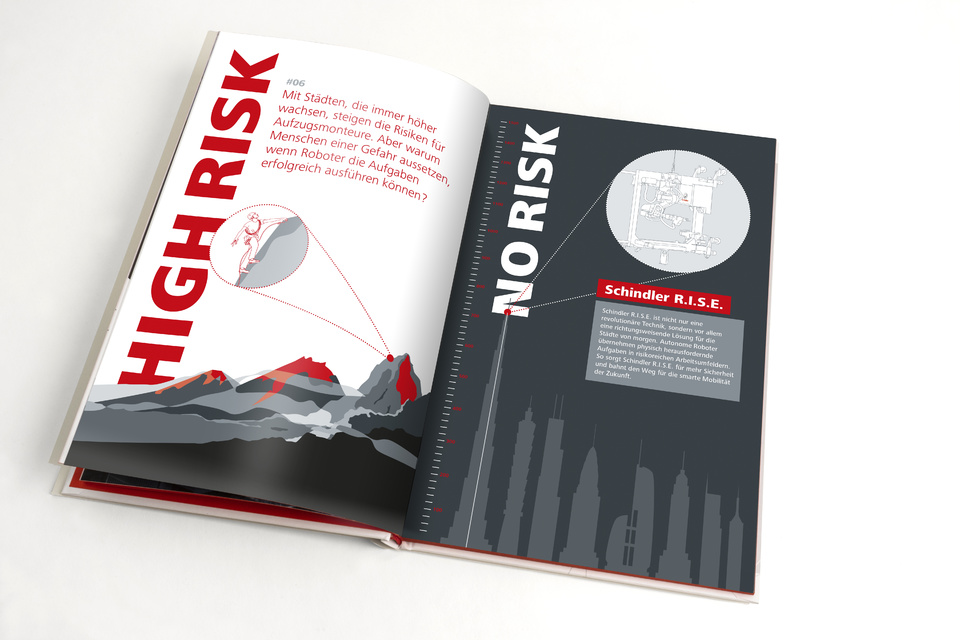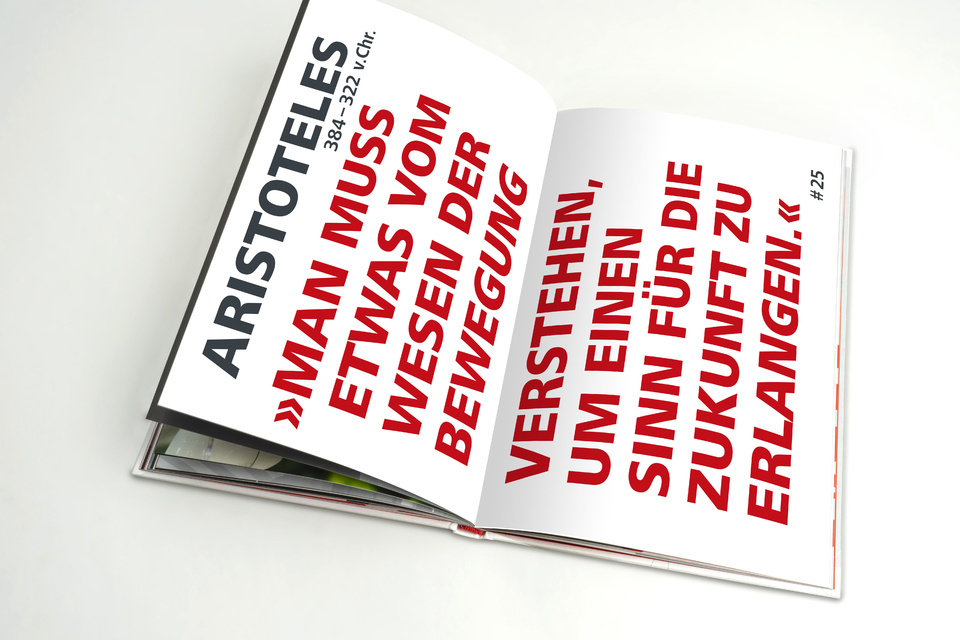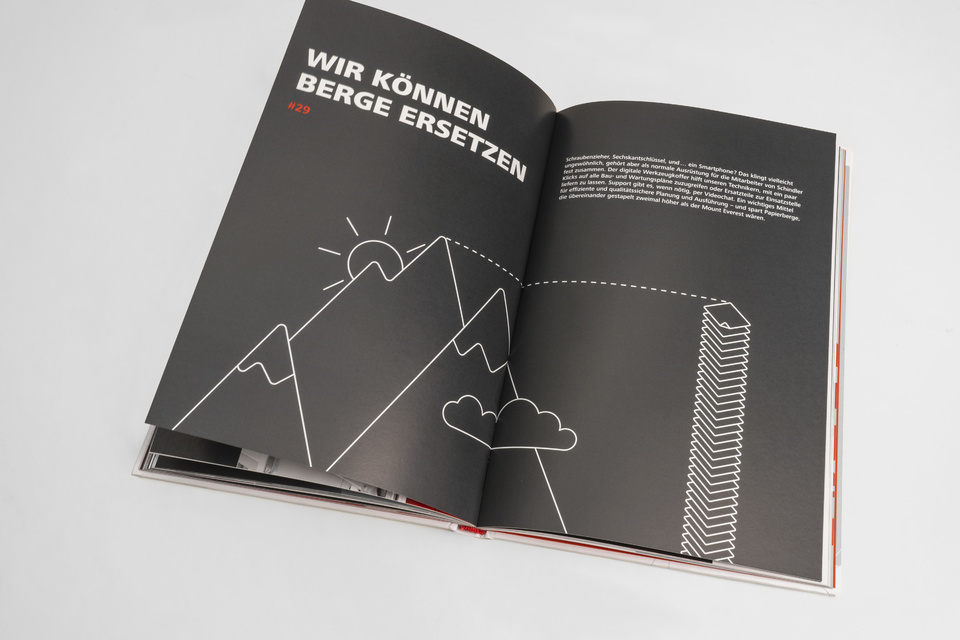 Bring it to life digitally
Setting illustrations in motion
With the theme of vertical mobility, it almost suggests itself to bring the design of the pages to life, to make them move. In addition to the printed version, there should be a digital edition to allow for greater flexibility in use. On screens in the office, on a laptop in the home office or on large screens at events, the book can be used as an animation. This makes the illustrations dynamic, increases the entertainment factor and thereby also the attention of the audience.