Task
We developed for the leading lighting manufacturer TRILUX the concept for a communication campaign to launch the new Office products with a focus on the Parelia, Luceo Slim and Bicult range. When developing the concept, a special focus had to be set on the user's lifeworld in the new working worlds. We talk about the changes in the world of work and the trend of New Work. The new product series was developed by TRILUX for this new environment and is therefore more powerful, flexible and individually usable; in short, human centered.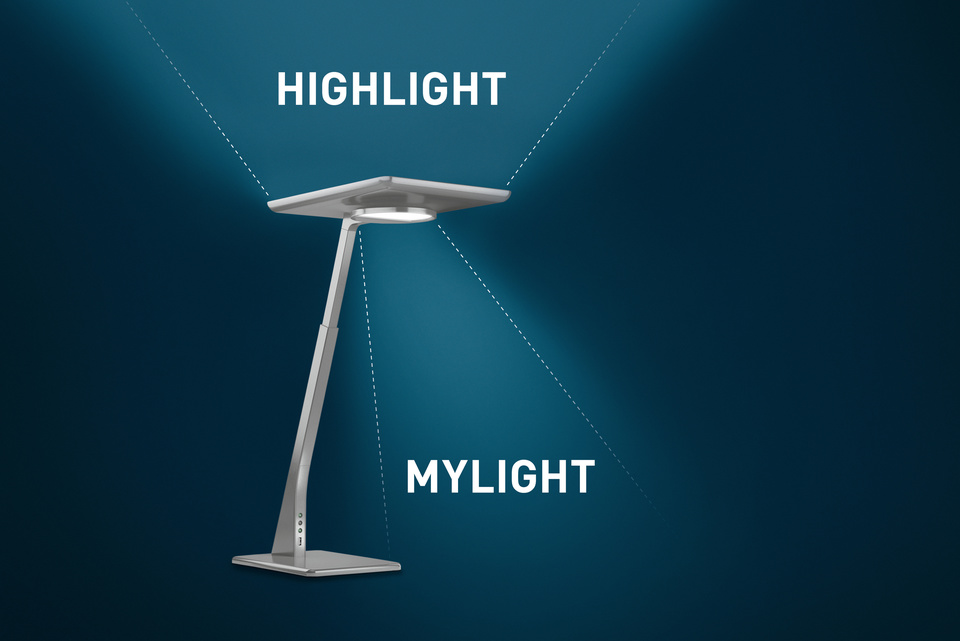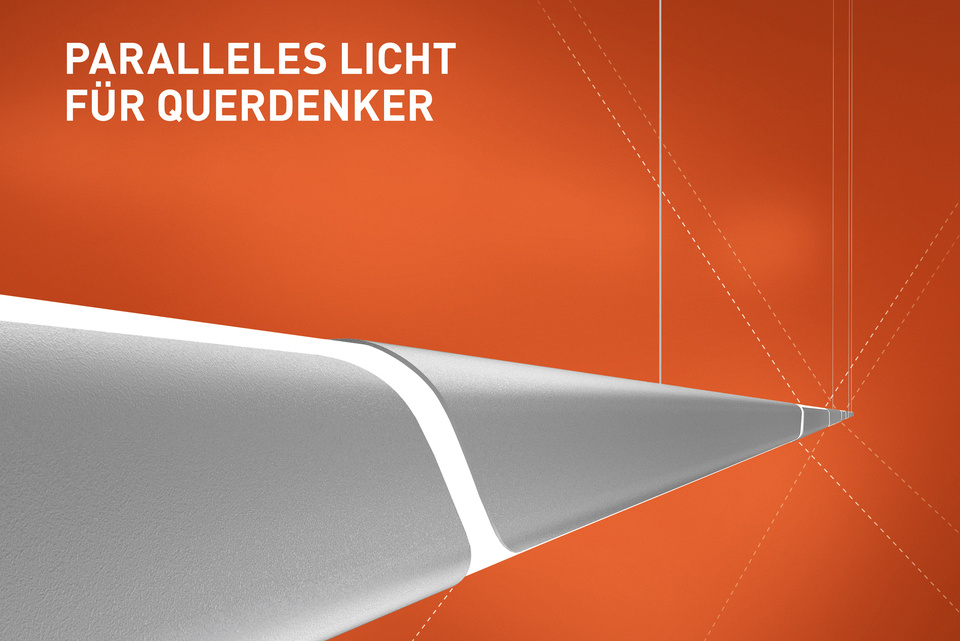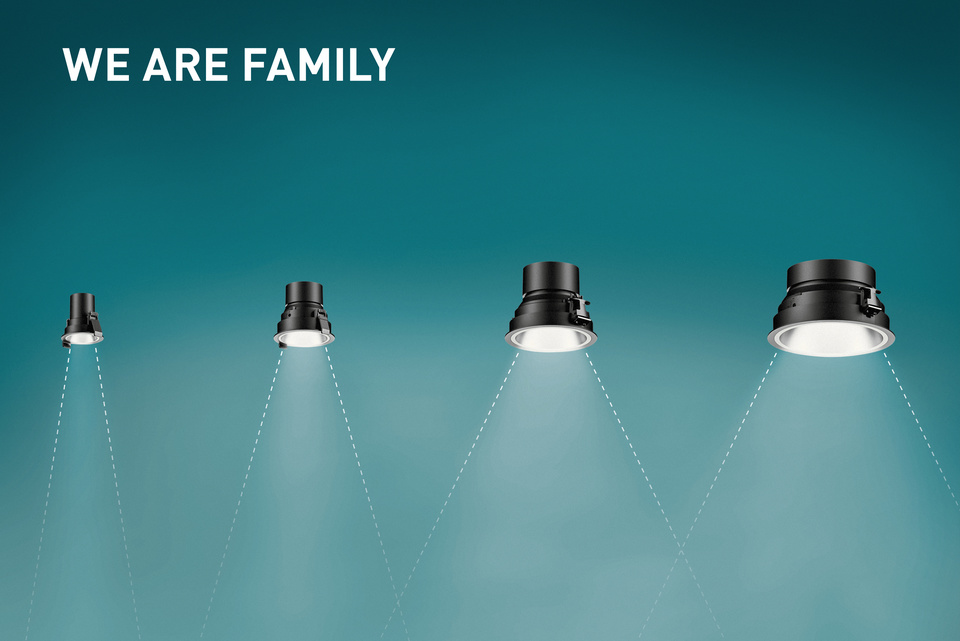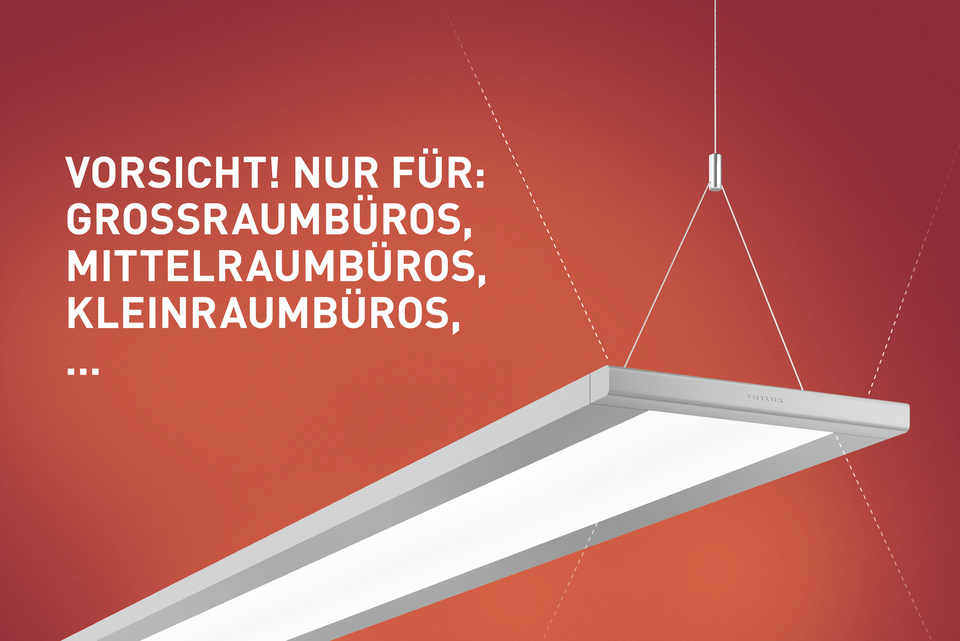 Strategy
We presented the products on the market in three stages: a) in pre-marketing, b) for launch at the Light+Building 2018 trade fair and c) in sales-promoting media. In three phases, we presented the new products in increasing detail and covered the campaign cross-media.
In terms of content, we started from the user's perspective and looked at the products and their use in a trend environment. We placed particular emphasis on the special and everyday moments of use, everyday practices, differentiation in the market and conversations about the product. In what social and societal environments do people use the product? What trends have something to do with the product?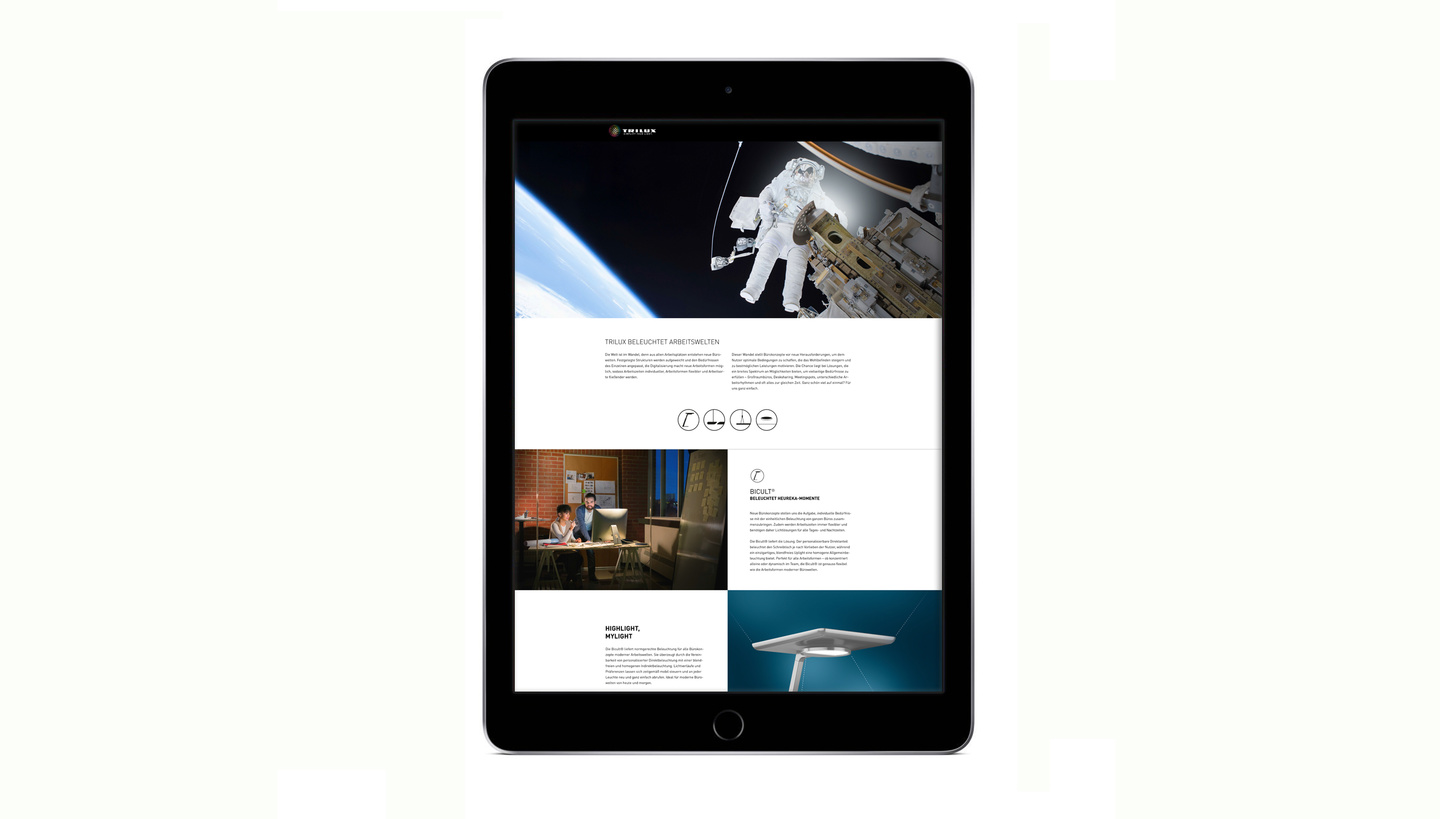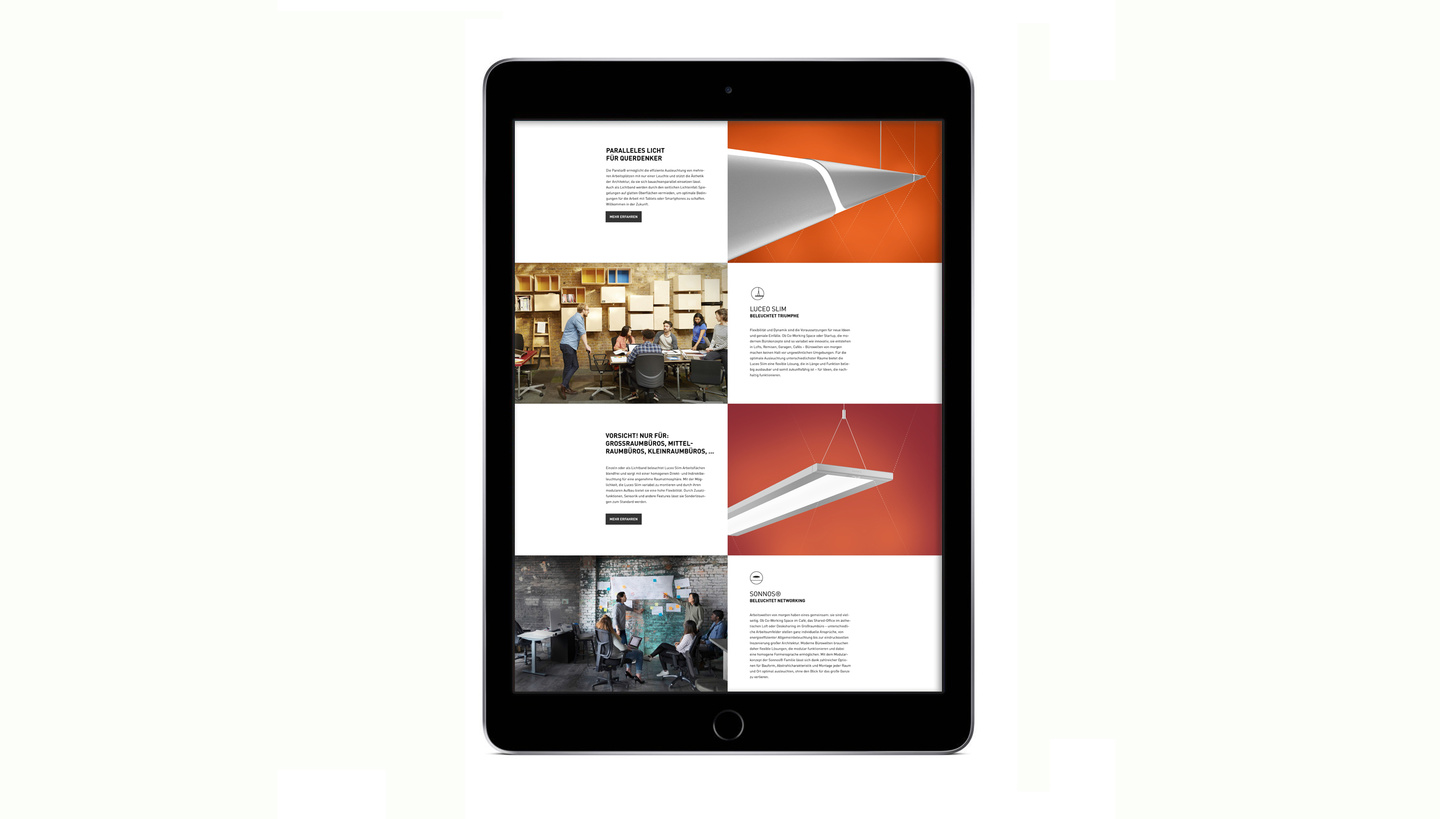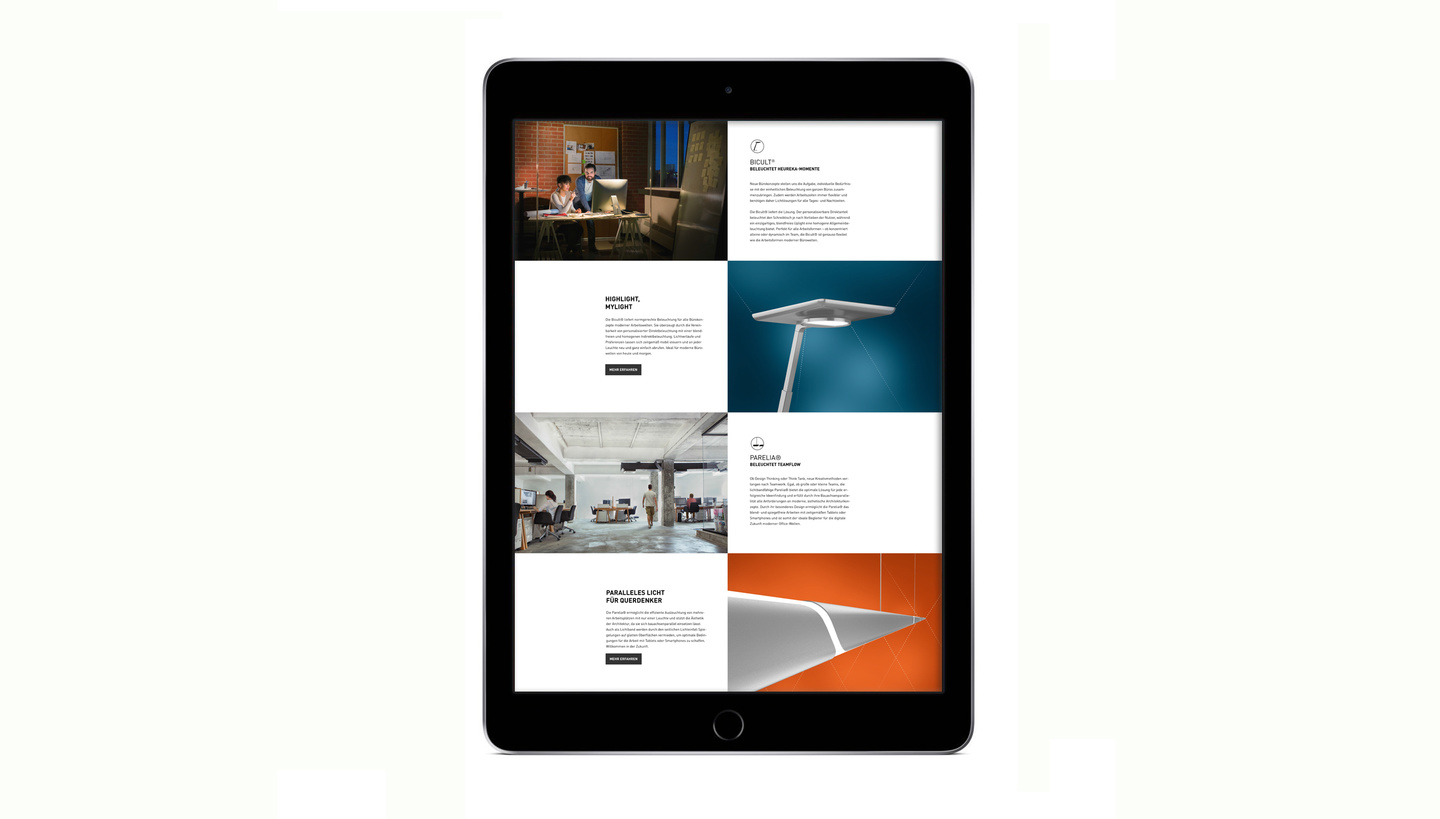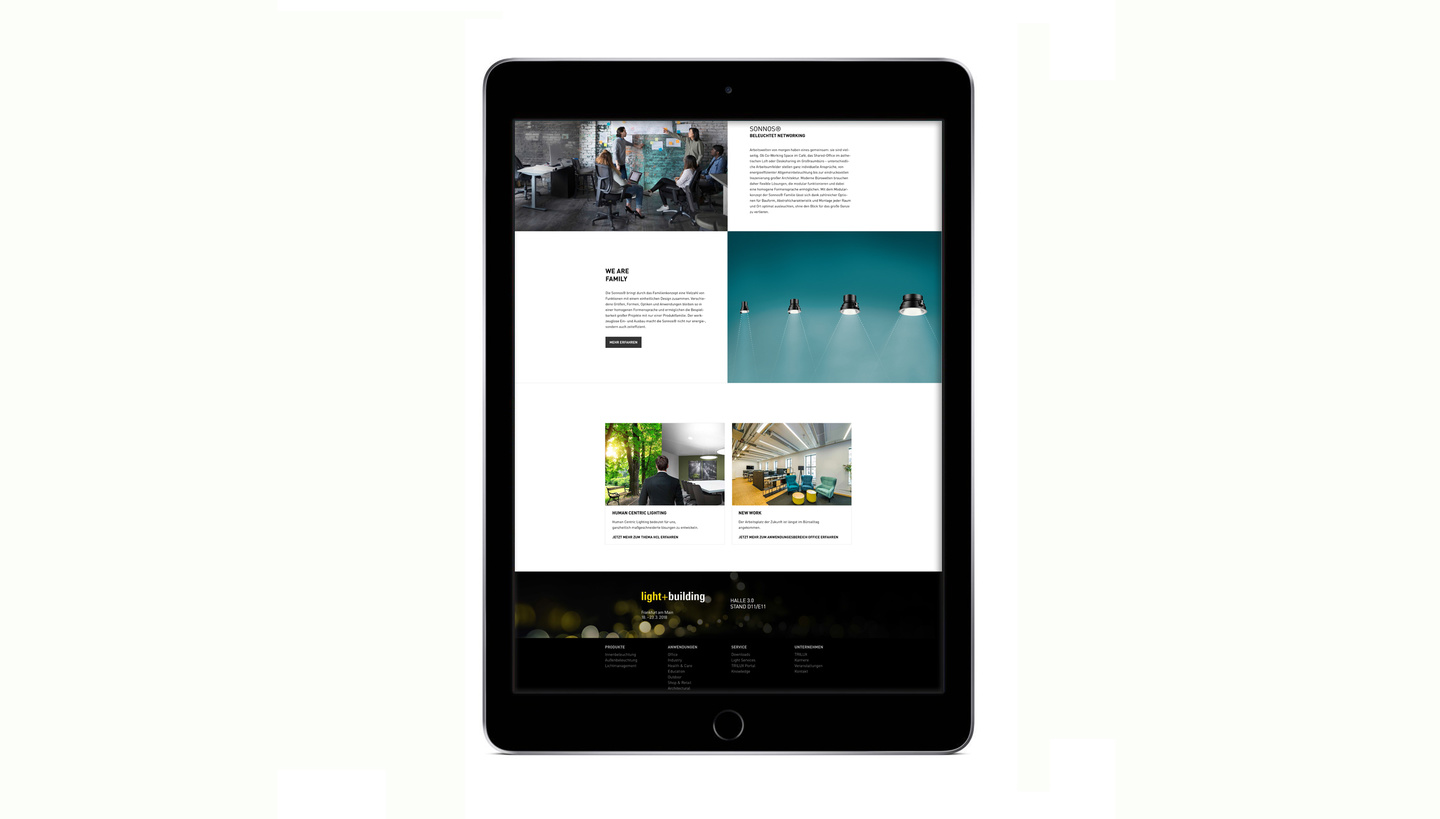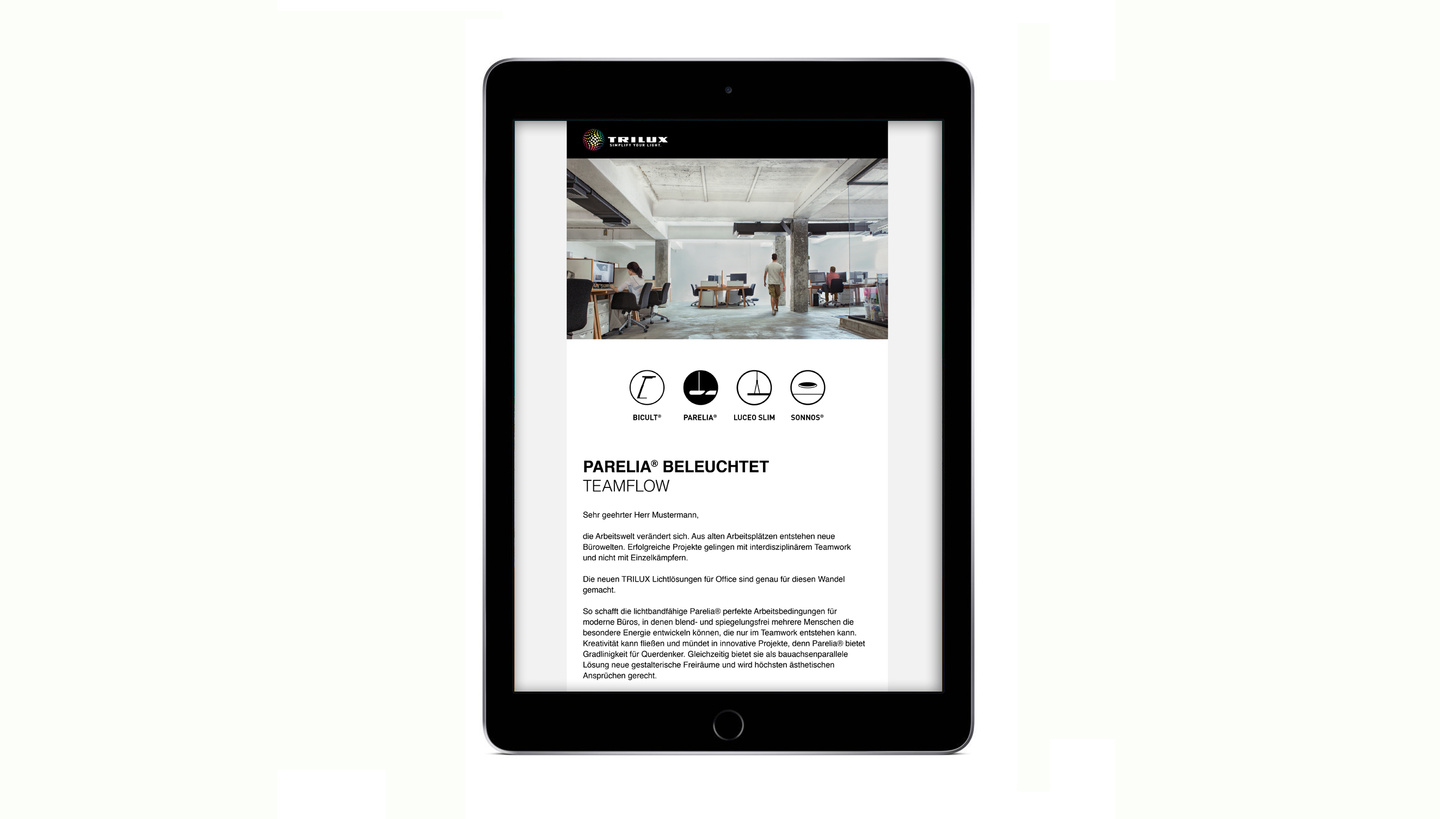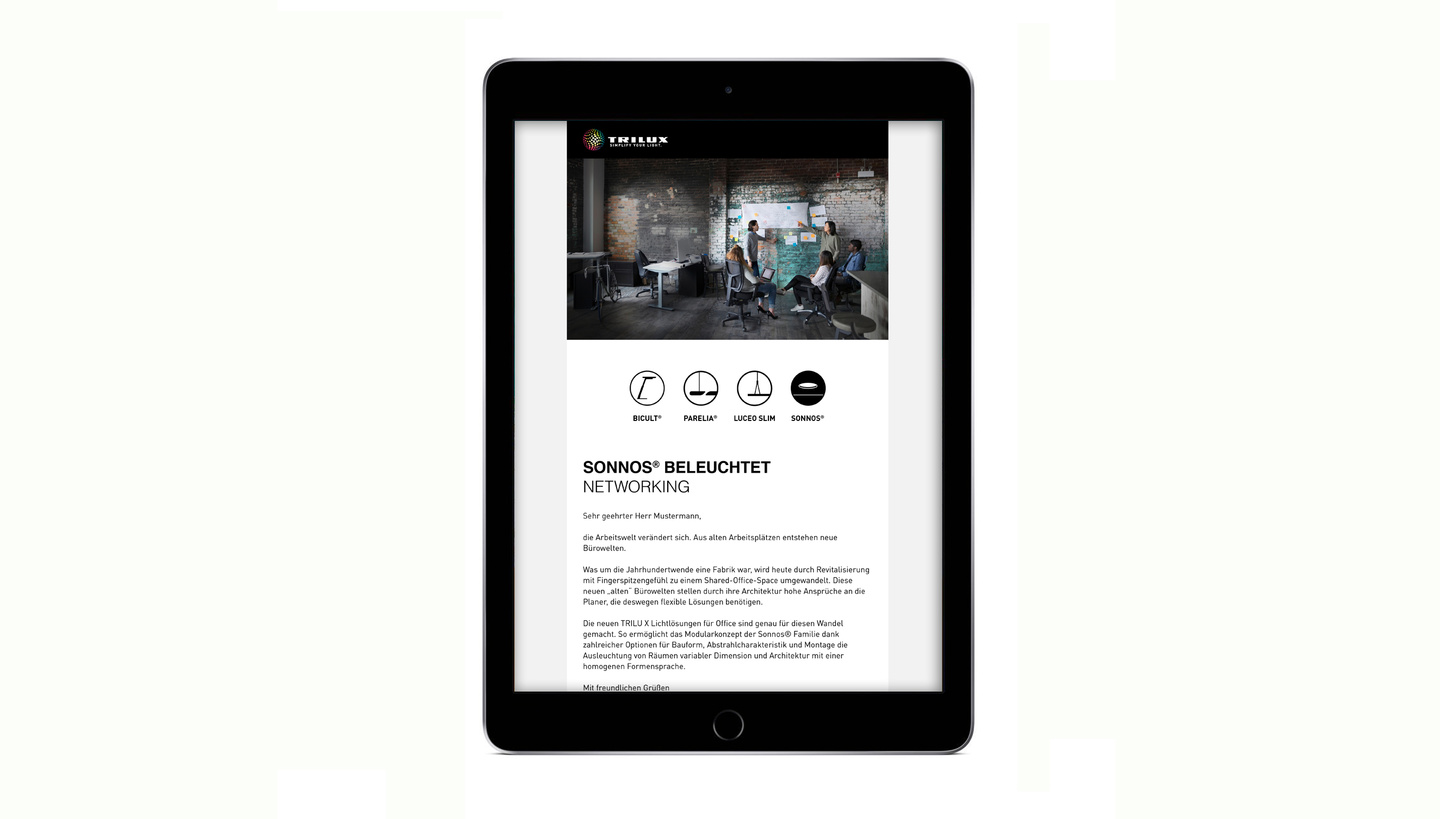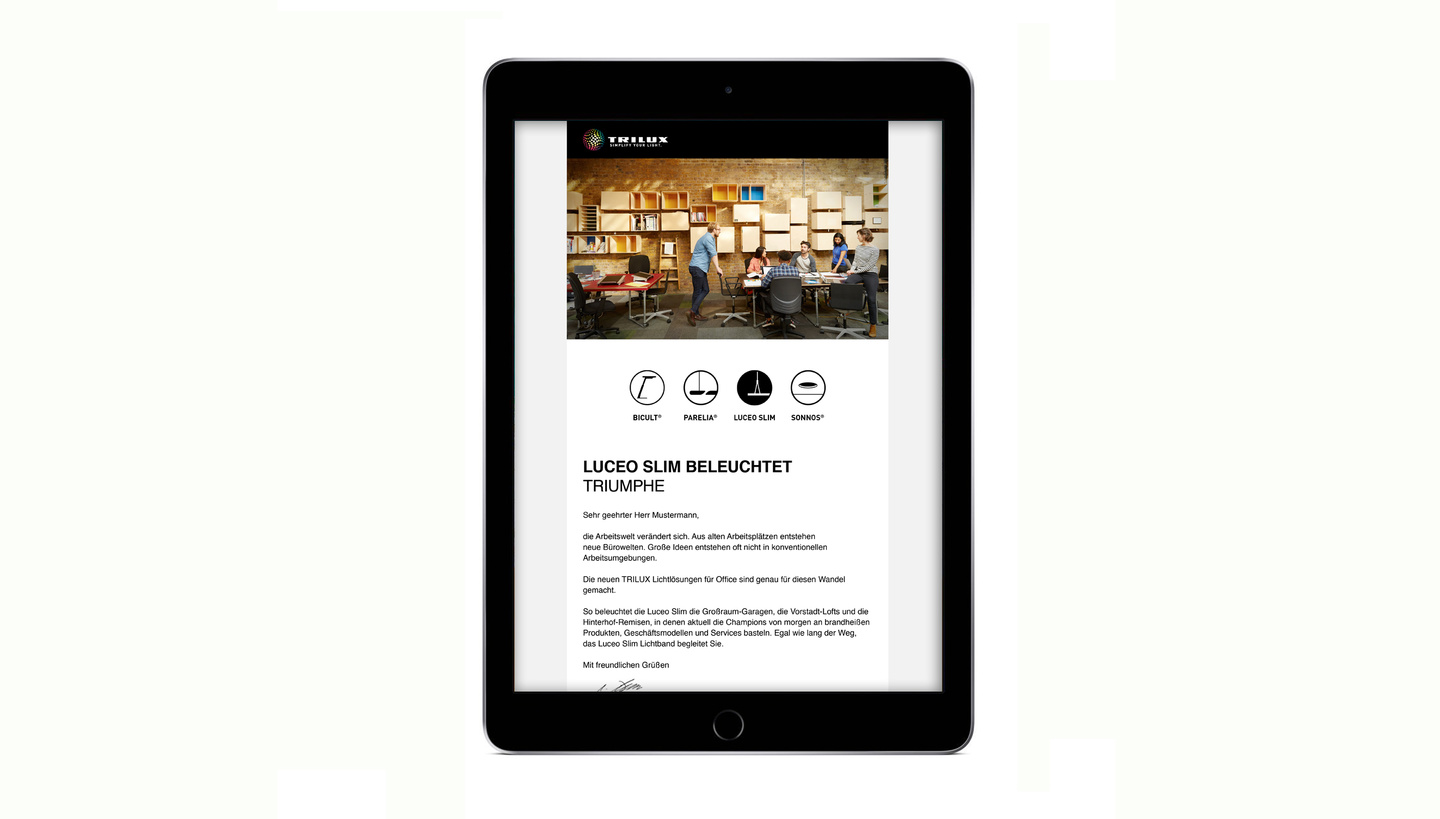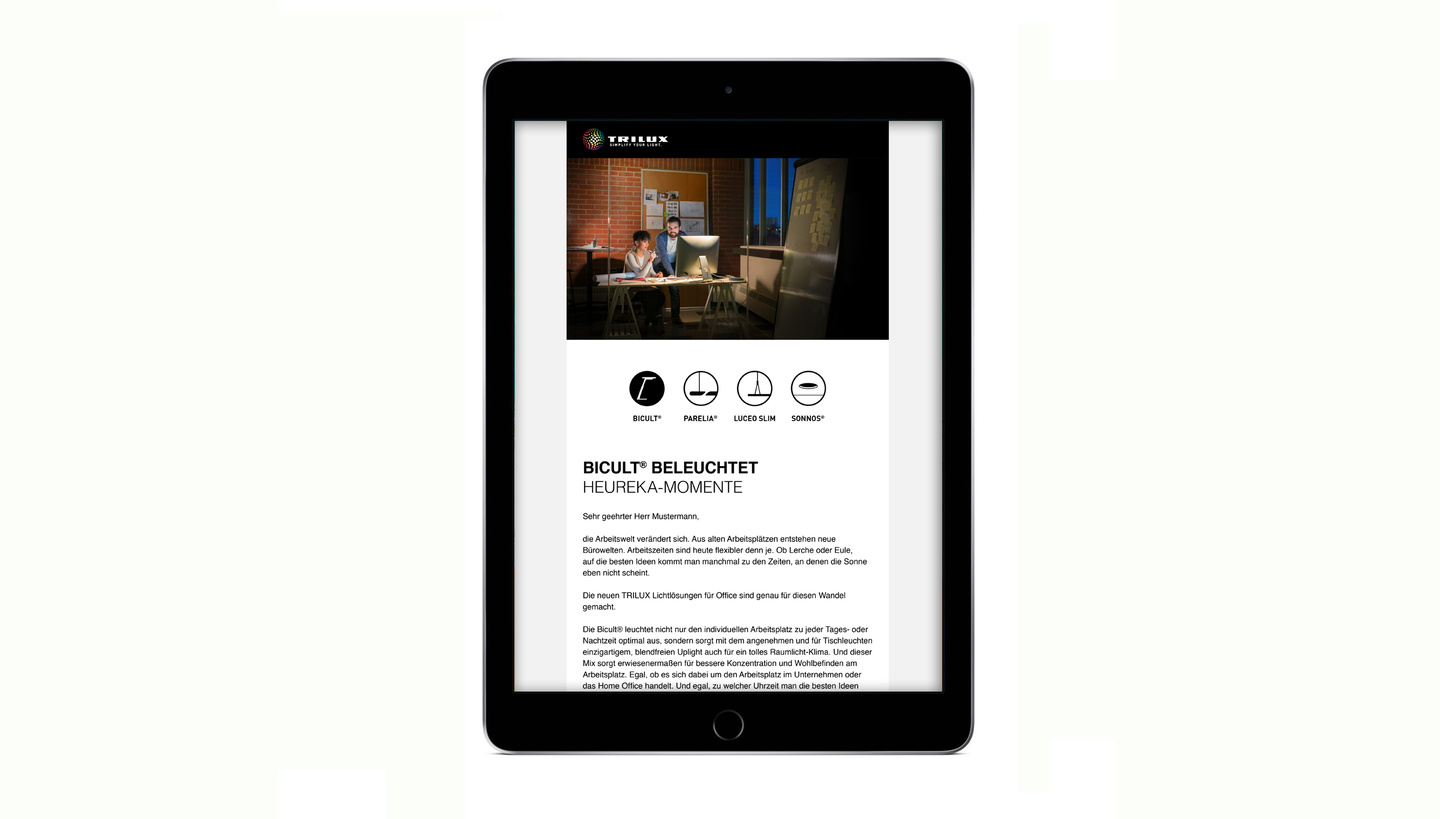 Success
By turning to the working worlds, completely new stories can be told which have an emotional effect and clarify the fusion of design and functionality of the new products at the same time. By using motifs from the new working worlds, we show that TRILUX is and remains the ideal partner for lighting, even in times of New Work.