Task
For more than 40 years, the Düsseldorf-based photographer Ursula Schulz-Dornburg (*1938) has been working on borderlands, transit and relics of past cultures. On the basis of 13 extensive groups of works and a total of more than 200 works, the Frankfurt based Städel Museum granted the exhibition Ursula Schulz-Dornburg. The Land In-Between from July 4 to September 9, 2018 - for the first time a comprehensive institutional overview of the artist's oeuvre.

Schulz-Dornburg's analogue black-and-white photographs are testimonies to vanished landscapes, past political systems, dissolving cultures and extinct societies. The task was the conception and realization of an exhibition catalog, which can communicate the special quality of the photographs and the idea of ​​conceptual art behind the exhibition as a medium.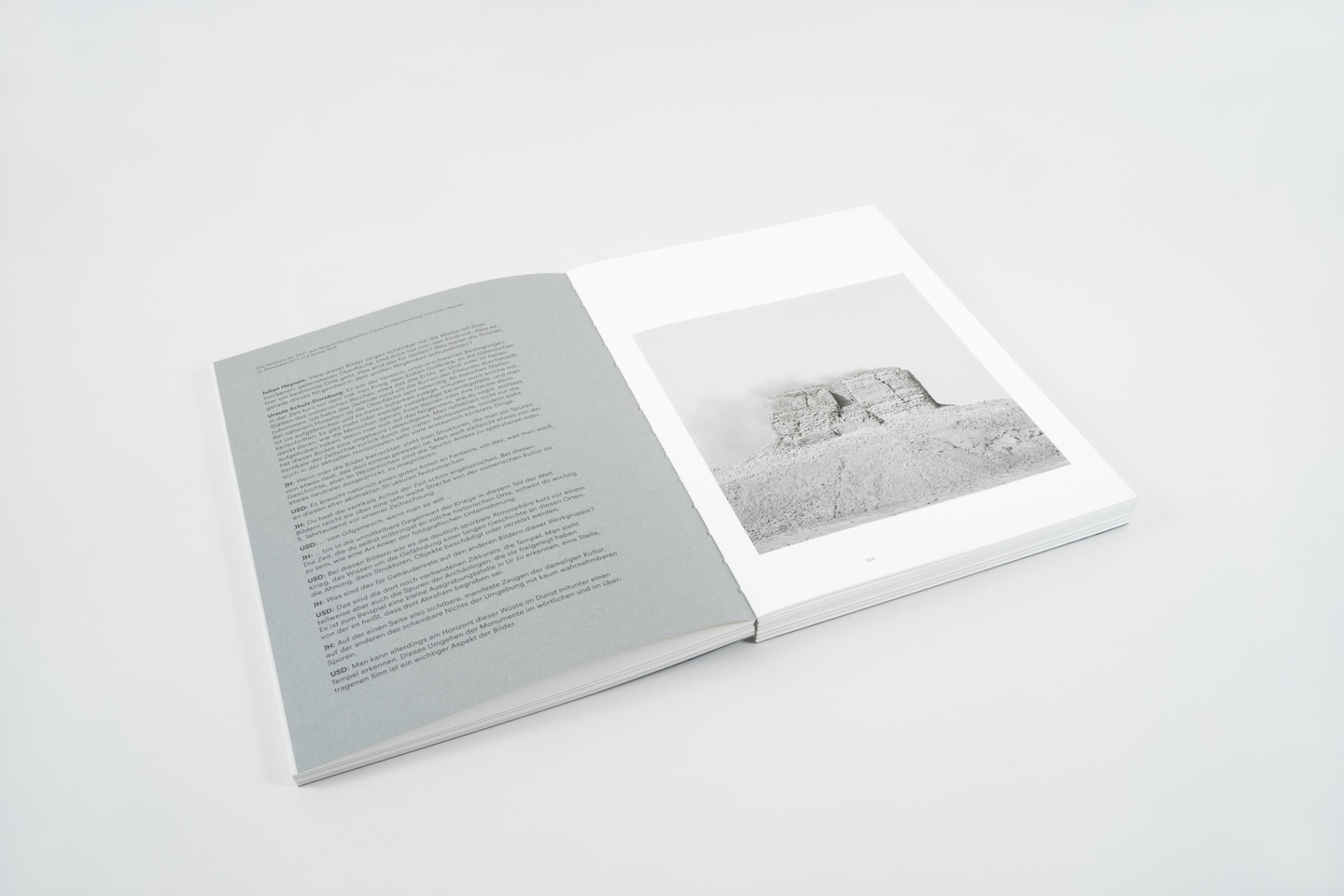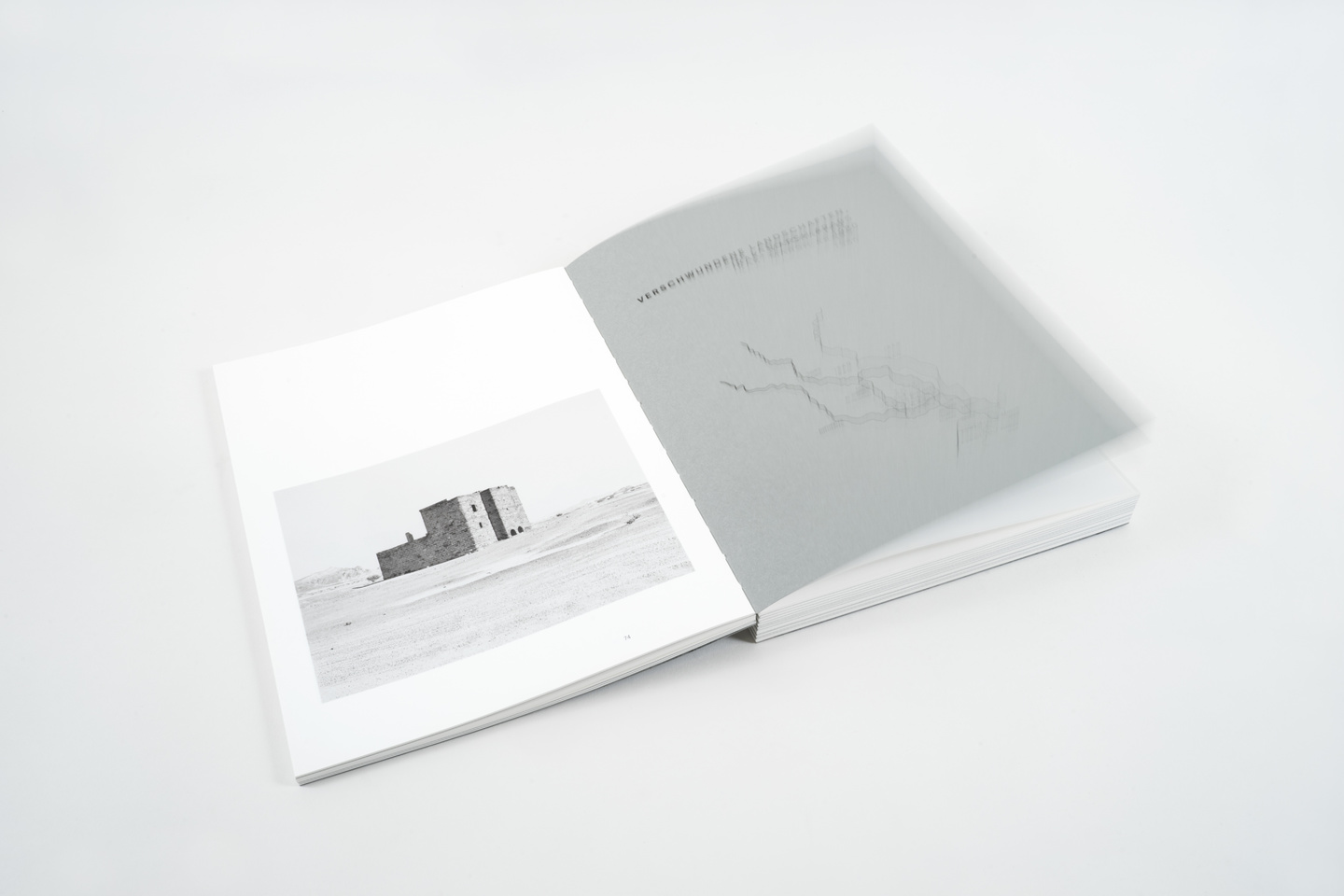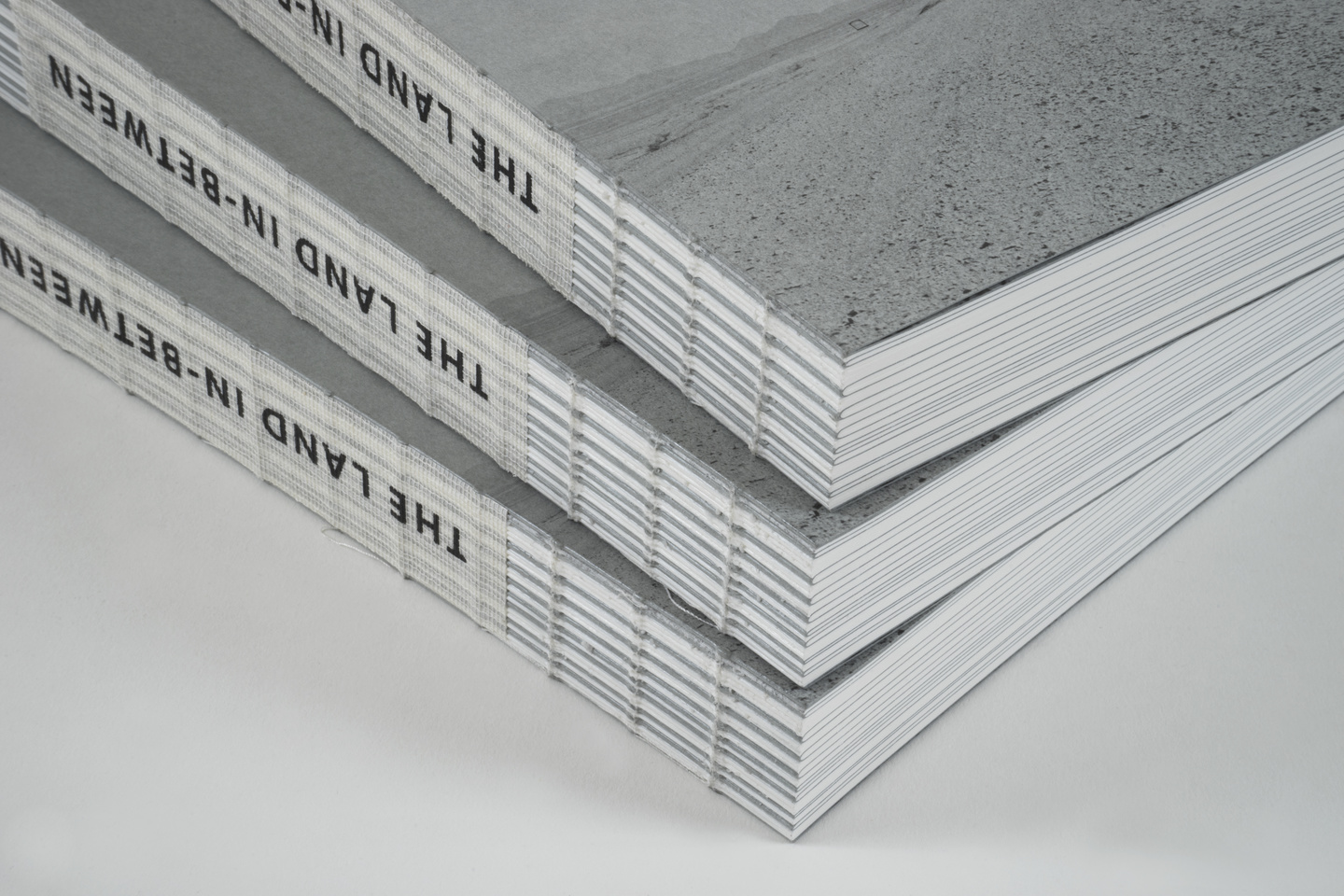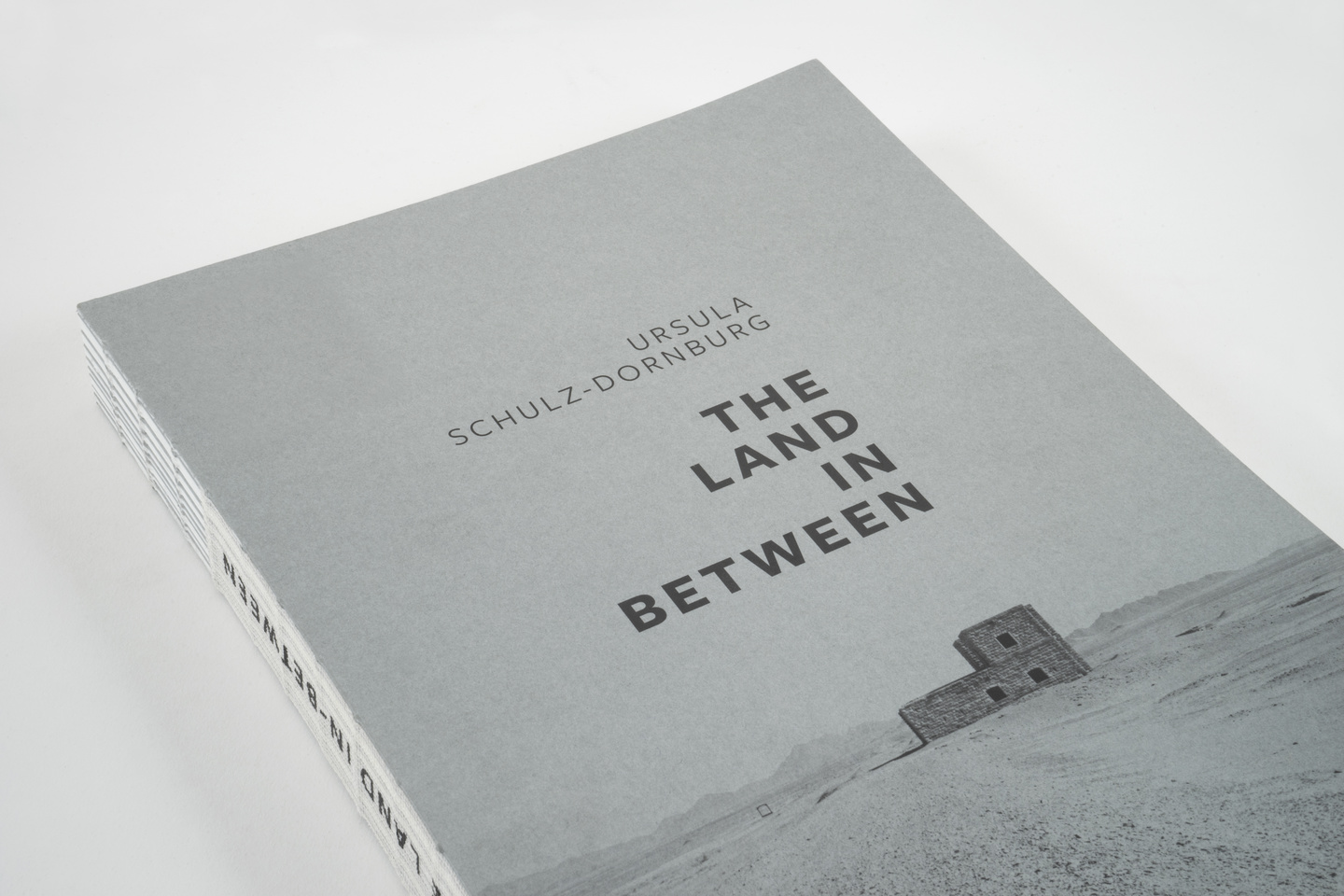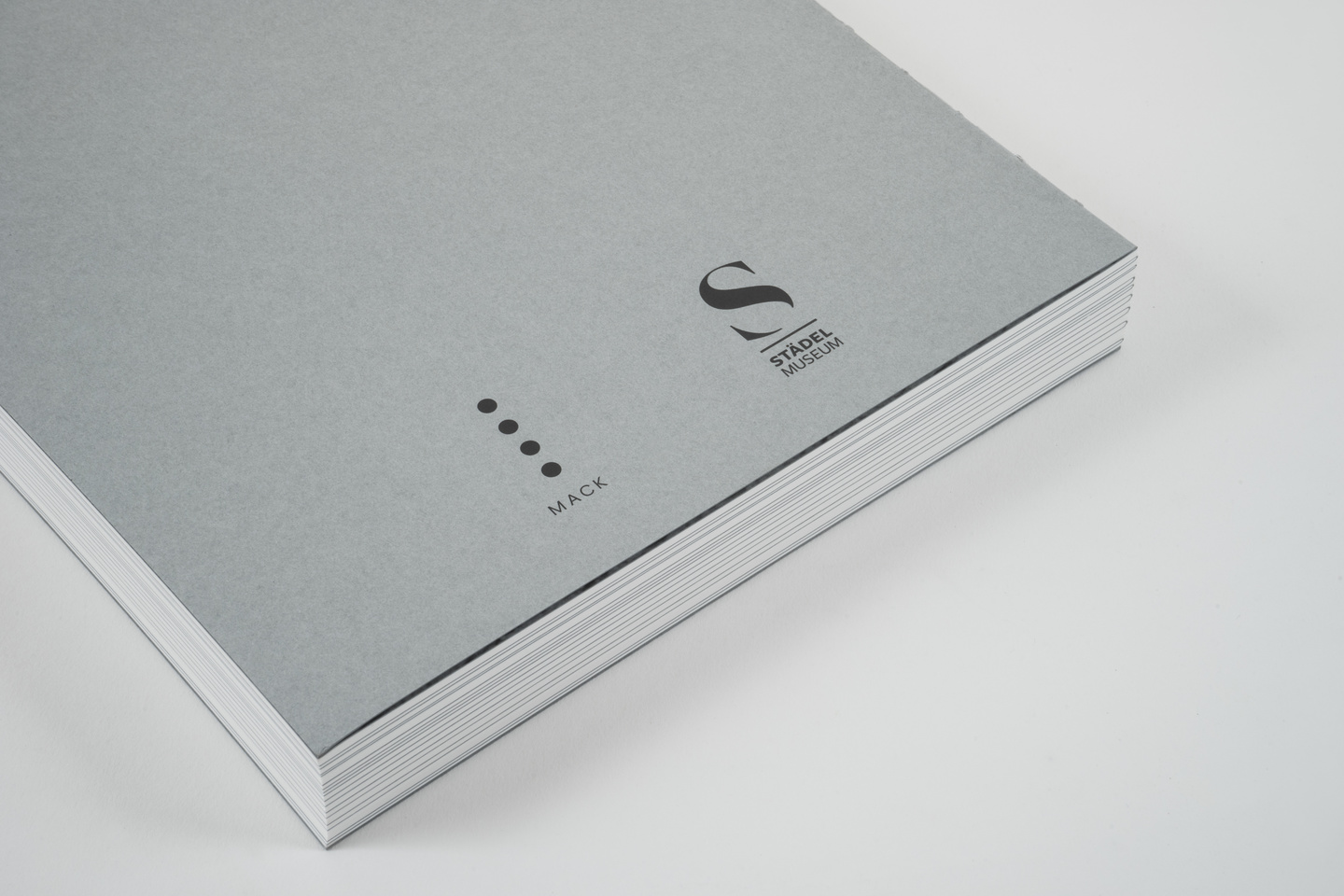 Strategy
The 13 groups of works are subdivided into separate booklets, which remain recognizable as open thread binding. As a general catalog, it is thus possible to identify the partial components as a whole. The special black-and-white print (LINK TO BLOX POST) also transfers the special look of the photographs into the catalog. The title was printed on the spine for a more tactile effect.

The layout of the catalog is open and airy in order to give space to the works, and brings with it by the choice of binding and the paper a very real quality. Thus, the catalog has not only become a by-product of the exhibition, but also offers a haptic and visual experience that lasts beyond the duration of the exhibition itself.

The photography catalogue won the Aperture Photobook Award 2018 in the category The Photography Catalogue of the Year (LINK TO BLOX POST).